It's hard to believe that we are upon the holiday season already.  As always, December is a busy time of year for us.  Curling and basketball teams have started their seasons and our K-6 students are busy preparing for our Winter Wonder concert on December 17th at 7:00 pm.  We are looking forward to our annual banquet on December 20th – we would be remiss not to mention the efforts of Mrs. Printz in making this event happen.  Our banquet is a beautiful way to come together as a school community and spend time together.
K-8 teachers are starting a program called Zones of Regulation with all students, in an effort to teach emotional regulation skills.  This program will also target sensory processing and executive functioning skills.  We believe that building a common language and understanding of these concepts will be good for all of our kids.  You can find more information about this program at https://zonesofregulation.com/index.html
You will have received your child's progress report a couple of weeks ago.  This report is intended as a snapshot of your child's progress toward learning goals so far this year.  Please feel welcome to connect with your child's teacher(s) if you have any questions or if you'd just like to have a casual conversation about how it's going.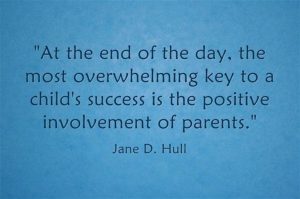 As we go into the holiday season, a time when we give thanks, celebrate our hard work over the first three months of school and come together as a school community, I reflect on all that is GREAT at Aberdeen School.  We have kids who care about each other and genuinely want to do their best every day at school.  We have teachers who strive to get better at their craft every day and work to build meaningful relationships with everyone in the school community.  We have a support staff who keeps everything together; a group of people who make sure that kids have clean and safe spaces to learn and a shoulder to lean on when they're struggling.  And at the foundation of all of this, we have families who work alongside us at the school to create the very best learning opportunities we can for our kids. 
All the best to your family for a safe and happy holiday season. 
Mrs. Orth