MARCH ADMIN MESSAGE
We're into that unpredictable month of March at ACS!
We had a great month of February with lots of things going on.  A couple of highlights were our Telemiracle pie-throwing fundraiser ($500 raised!) and the K-6 winter carnival.  We are excited for our Sr. Mixed Curling team, who has advanced to provincials this coming weekend.  Work on our yearbook is continuing and badminton is just getting started.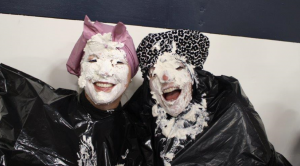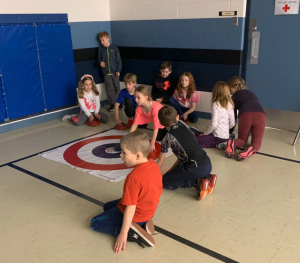 There are many events happening in March for staff and students including Grade 4 and Kindergarten field trips, our GRIT (Growing Resilience in Teens) conference put on by CIA students and our annual Fun Night put on by the SRC.  You will receive specific information about all of these events as needed.
We continue to work on our school goal of family engagement.  Teachers are finishing up their professional reading this month and we have some different options during Term 2 conferences designed to provide information and for you to share your voice with us.  You will have received an email about this earlier, but please remember that food and childcare will be available in an effort to make this as workable as it can be for your family.  We also welcomed some teacher researchers from Sun West School Division to present their findings on family engagement to our staff and SCC members earlier this week.  Some information about this work can be found at
http://mcdowellfoundation.ca/isl/uploads/2018/07/McDowell_PromisingPracticesBrochure_web.pdf.
Thank you to those senior students and parents who provided feedback on electives they would like to see offered at ACS.  The top choices for electives were:
Financial Literacy
Psychology
Computer Aided Drafting and Design
Entrepreneurship
Law
Visual Art
The next steps in the planning process are to receive our staffing numbers from PSSD and then begin to determine what makes most sense given the teachers' experience and familiarity with subject matter, student/family preferences, and the logistics of timetables and space.   Thanks for your feedback so far.
As always, please feel welcome to reach out to myself or any staff member if you have questions or concerns about anything going on at ACS.  We value your feedback.
Mrs. Orth
FEBRUARY ADMIN MESSAGE
Welcome to February.  With any luck, the worst of the winter weather is behind us and we can enjoy some sunny days out in the snow (I'm nothing if not an optimist!) We're excited to welcome Mr. Vedress back from his parenting leave – if you see him peeling out of the parking lot at the end of the day, you'll know he's itching to get home to his sweet little girl!
Many of our students are engaged in extracurricular activities in February.  Our Sr. mixed curlers have won districts and are moving on to regionals.  Our Jr. Boys Basketball team is hosting playoffs this week and badminton will get started as soon as basketball wraps up.  We also have a small but dedicated group working our 2019-2020 yearbook.  If you have taken any pictures you think would be good for the yearbook, please email them to aberdeencrusaders@gmail.com.  Of course, pictures will not be published unless parents have provided appropriate permissions.  Finally, our SRC is busy planning a joint fundraiser for Telemiracle and the recent Phillipines volcano event, which is affecting many of our local families.
We are super proud of our high school students' achievements in first semester.  Many kids have lots on their plate and I noticed many teachers offering support and students making great efforts to ensure that they did the very best they could.  Second semester gets underway today for high school students and we are already thinking about next year!  To this end, I'm inviting high school students and their parents to complete a survey designed to give us some information about your preferences for electives next year.  The survey information will be posted around the school and it will be open until February 7th.
We are very excited about GRIT: Growing Resilience in Teens.  This is a mental health and wellness conference organized by our CIA (Crusaders in Action) group, which is led by Mrs. White.  These students are organizing a full day conference for our Grade 6-12 students, which will have multiple breakout sessions and two guest speakers who will address a wide range of topics such as sleep, stress and anxiety, music therapy, gambling awareness, yoga/guided meditation and toxic relationships.  Students will have choice about which sessions they sign up for and all Grade 6-12 students will take part.  This conference will take place on March 11th and more information will become available in the coming weeks.
Our Grade 6-9 students recently participated in an afternoon information session on vaping, which is something becoming more and more common for our students.  Students circulated through four different stations, led by Ms. Martin and myself, public health nurses and our school counsellor.  Parents are encouraged to check out resources here for more information.
Our teachers continue to work on our family engagement goal.  We are participating in a book club, each reading a professional book of our choice and making connections to family engagement.  We are also exploring some family engagement initiatives for K-6 teachers and some alternatives to traditional parent/teacher/student conferences for Semester 2 this year.
As always, I welcome the opportunity to chat with you about any concerns or questions you have about things going on at the school.  I appreciate your feedback and welcome your suggestions.
Have a great month!
Mrs. Orth
JANUARY ADMIN MESSAGE
Happy New Year!  It's hard to believe that almost half of our school year has already flown by.  Things always start to move even more quickly, I find, in the second half of the school year.   We are excited to welcome Shantelle Rempel as our Grade 6/7 teacher and Special Education Resource Teacher.  Shantelle comes to us from Clavet and will be here until the end of June.  Mr. Vedress welcomed a baby girl to his family and Tanner Kozun will be filling in for him while he takes a short paternity leave.  Finally, Mrs. Ethier is on a short leave and Megan Ekstrand, who had been working in the 6/7 classroom, will be teaching Grade 3 for a few weeks.  Welcome to all of you!
Our senior students will be preparing for their final assessments at the end of January – it's been exciting to see how teachers are exploring interviews and simulations as ways to determine what our students have learned in a semester.   The exam schedule has been shared with students and is also posted on our blog.  Teachers are available for extra help for any students who want it.
Our yearbook club is up and running and students are beginning to design this year's edition.  If you or your student has taken pictures of school events that you think might be appropriate for the yearbook, please feel welcome to send them to aberdeencrusaders@gmail.com.  We will, of course, make sure that any students who have their image published have the proper permissions to do so.
As we're well into winter, there are a couple of reminders that are important to note:
K-6 students will go outside if the temperature with the windchill is -25 or warmer. Please make sure kids are prepared to go out.
PSSD busses do not run if the temperature with the windchill is -40 or colder. Parents of bus students do not need to call in students absences when this is the case.  If other arrangements can be made to get your kids to school, students are welcome to attend.
Bus drivers will not phone directly when their bus is not running. This information will be available on the MyStop app or the PSSD Website.  If you need help setting up the MyStop app, please phone Crysta in the office.
Stay warm out there!
Mrs. Orth
DECEMBER ADMIN MESSAGE
It's hard to believe that we are upon the holiday season already.  As always, December is a busy time of year for us.  Curling and basketball teams have started their seasons and our K-6 students are busy preparing for our Winter Wonder concert on December 17th at 7:00 pm.  We are looking forward to our annual banquet on December 20th – we would be remiss not to mention the efforts of Mrs. Printz in making this event happen.  Our banquet is a beautiful way to come together as a school community and spend time together.
K-8 teachers are starting a program called Zones of Regulation with all students, in an effort to teach emotional regulation skills.  This program will also target sensory processing and executive functioning skills.  We believe that building a common language and understanding of these concepts will be good for all of our kids.  You can find more information about this program at https://zonesofregulation.com/index.html
You will have received your child's progress report a couple of weeks ago.  This report is intended as a snapshot of your child's progress toward learning goals so far this year.  Please feel welcome to connect with your child's teacher(s) if you have any questions or if you'd just like to have a casual conversation about how it's going.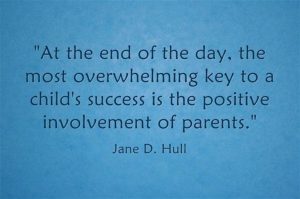 As we go into the holiday season, a time when we give thanks, celebrate our hard work over the first three months of school and come together as a school community, I reflect on all that is GREAT at Aberdeen School.  We have kids who care about each other and genuinely want to do their best every day at school.  We have teachers who strive to get better at their craft every day and work to build meaningful relationships with everyone in the school community.  We have a support staff who keeps everything together; a group of people who make sure that kids have clean and safe spaces to learn and a shoulder to lean on when they're struggling.  And at the foundation of all of this, we have families who work alongside us at the school to create the very best learning opportunities we can for our kids. 
All the best to your family for a safe and happy holiday season. 
Mrs. Orth
NOVEMBER ADMIN MESSAGE
Welcome to winter!  November is always a busy time around schools.  Many of our fall extra-curricular activities are wrapping up and we are looking forward to basketball, yearbook and drama starting soon.  We loved welcoming you into the school for parent-teacher-student conferences in October and you can expect progress reports to come home at the end of November. 
We want to thank Leanne Deobald for her work in organizing and running the book fair during conferences; this fair raises important funds for our library and we couldn't do it without her and the rest of our dedicated volunteers.  We are also thankful to all of you who purchased gift cards through our Fundscrip fundraiser – we raised $2579.10 that will be integral to support field trips and extracurricular programming for the year. 
We've done some updating to our website with the intention of making the calendar, most recent posts (including daily announcements) and Twitter feed with pictures easily accessible to you.  Please check here regularly, as this will be our "hub" for communication.  We welcome any feedback you might have on this. 
We are excited to be continuing our work learning about family engagement as a staff and alongside our SCC.  6 members of the SCC, Ms. Funk, Ms. Baker and myself had the pleasure of attending the Growing Together SCC conference featuring Dr. Jody Carrington on October 26th.  This session provided a wonderful opportunity to think about how we teach our kids the skill of emotional regulation.  Please check out Dr. Jody's work at http://www.drjodycarrington.com/ and let me or any member of the SCC know if you'd like to borrow a copy of her book "Kids These Days". 
As a teaching staff, we are continuing to dig into the concept of family engagement and are starting to think about the ways we might try some new ideas or tweak things that are already in place at our school, with the intent to tap into parent knowledge.   Thank you to those of you who responded to our "Community Contributors" initiative during conferences.  This was a huge success and we are looking forward to seeing how it can facilitate teachers bringing more of your voice into their classrooms.    Teachers may be experts in the content they teach and the strategies they use to do that, but YOU are the expert on your child (and a gazillion other things!)  – the closer we're able to work together, the richer the learning will be. 
Please always feel welcome to stop in the office and chat with Ms. Martin or I at any time.  Have a great long weekend!
Mrs. Orth
OCTOBER ADMIN MESSAGE
Welcome to fall! (winter?!)  Students at ACS have been doing great things in the month of September and we're excited to see what this fall will bring.  It's awesome to see students out in the garden, practicing for cross country and volleyball and reading all kinds of things.  When I first got here, Mrs. Martin told me "We've got really good kids."  Wow is this true!   I have seen your children welcome new students, look out for each other, solve problems, ask for help and show genuine caring for our school.  I can't wait to see what the rest of the year will bring.
We've had an exciting September.  Volleyball and Cross-Country running are well under way.  Our Senior Girls have had their home tournament (placing 4th) and Junior Girls played really well in Langham last weekend and they have their home tournament on October 26th.    Cross Country runners are at a meet in Martensville today.  Crusaders in Action (CIA) has been busy making plans to promote various social justice activities.   Our annual Terry Fox run raised $2211.95 for cancer research.
Our SRC has identified goals for the year and created a year plan full of spirit days, fun nights, pep rallies and other ways to make school fun and develop their skills as leaders.  Our first pep rally will be on October 16th at 2:00 pm.  All families are welcome to attend!
Our teachers have set a goal this year to explore the question: "How might improving family engagement impact student learning?"  Don't panic!  Family engagement does not mean asking families to do more stuff!! At its core, family engagement means finding ways to use parent knowledge and expertise (about their own children and about many other things that might be part of our curriculum) to support student learning.  Our SCC members have been meeting regularly and also have a goal to learn about family engagement.  We are just starting out but believe it is meaningful and important for our school.  Please don't hesitate to have conversations with staff or SCC members if you would like to know more about this work.
We are in the process of updating our school website and plan to use this platform and regular emails as our primary way of communicating with you at the school level.  You will, of course, continue to receive regular classroom communication for elementary/middle level classes and emails from high school teachers as needed.
Our major school fundraiser has kicked off and students are selling gift cards.  Proceeds from this fundraiser supports many student activities throughout the year – thank you in advance for your support.
Finally, parent-student-teacher conferences will be held on October 23 and 24 this year.  Online sign up will be available on October 9.  If I haven't had a chance to meet you yet, please feel welcome to stop in and introduce yourself.
Wishing you an awesome October!
Mrs. Orth