Parents and students can now log on to PowerSchool to check attendance and grades.
PowerTeacher
PowerParent
PowerStudent
PowerSub
Please view the following documents for information on how to set up PowerSchool:
Prairie Spirit School Division Parent Portal Instructions
Setting up a PowerSchool Parent Account 2019
Parent PowerSchool Login Info
Demographic Update PowerSchool
Other Features of PowerParent
Enabling the PowerSchool APP: District code to enable the APP is QNRH. 
If you would like to create or reactivate a Powerschool account so that you can check on student grades or attendance, please email us at mhs@spiritsd.ca. Please include the name of the student for whom you want an account.
Microsoft Office 365 Student Access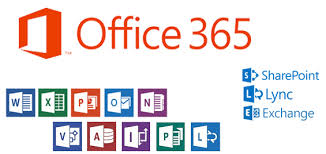 To access Microsoft Office 365, for your username type your usual computer username and add "@mhs.spiritsds.ca".
Username example: If your username is ab123s, you would type: ab123s@mhs.spiritsds.ca
For your password, type your usual password.