We are into our last week before the winter break and before we know it the morning commute will be accompanied by our beautiful Saskatchewan sunrises.  Every year staff members come and staff members move on and this week will mark the last week for Scott Waters.  Scott joined us last year in grade six and has enjoyed a successful year in grade seven this year. Scott will be moving on to Blaine Lake for the remainder of the year.  Thank you for everything you have done during your time at Hepburn School, we wish you nothing but the best Scott!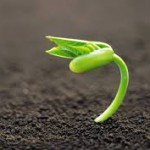 Over the past couple of weeks, Ron and I have been analyzing our Tell Them From Me data from the surveys the students completed earlier this school year.  Our conversations have run the gamut, from high fives, celebration, and laughter to concerns, questions, and even (mildly) heated debates.  At our staff meeting on Monday we will be taking some time to discuss the data, trying to make sense of what it means, how we can build on the great things we already do, and how we can help students become more motivated and interested.
This week, learning link number one talks about the importance of intrinsic motivation as it relates to student learning.  As you read this, think about what resonates with you and what you do in your class, this is something we can talk about Monday after school.  Along with that, think about what you see in the article and how it aligns with My Prairie Spirit Classroom.
The second learning link is a TEDx talk I found on YouTube.  Kayla (@MrsDelz) challenges us to re-imagine our classrooms and our roles.  Have you ever Googled yourself?  Have you taken yourself out of the role of teacher and put yourself in the role of co-learner?  As you watch this, ask yourself if there are things you'd like to do, but aren't sure where to start or if it would be supported.  Watch the video and think about ways you could be a leader on the staff.  Do you know we have things like genius hour going on in our school at a variety of classroom levels? Do you know we have students not only using technology as a learning device but as a learning artifact (talk to Ryan about Jacob Hutchinson's dystopia study from last semester)? Watch the video and simply ask yourself, could I do that?
Here's what's on the horizon this week:
Monday:
staff meeting (3:15 in library)

elementary staff please bring your Saskatchewan Reads coil bound book
Tuesday:
Tania gone to SERT meeting
Bruce gone to admin book study (pm only)
Wednesday:
Ron away Admin Planning Meeting (am only)
Thursday:
Sheppard's Villa lunch ($2.00)
Sandra P gone all day (appt.)
Friday:
DQ treats delivered
Elementary Winterfest (pm only)
As always, create a great week!
245 total views, 1 views today