Feb. 13th – 17th
Posted On February 12, 2017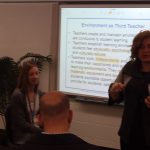 "What I'm hoping is that at the end of each day, every teacher in our building is reflecting on how their day went, and how they can make tomorrow even better for their students." This was a comment I made to David in his office last week during one of our many learning conversations. On Friday morning, during our learning with @Sandra_Herbst I had what I'd call an oh duh! moment, not and a-ha! moment. If my goal is to have everyone in the building reflecting on their practice on a regular basis, I need to do a few things. First, I need to assume that you already are reflective practitioners and that you do spend time wondering how you can reach every student, every lesson. Second, I need to ask you questions that help me develop a deeper understanding of who you are as educators. Finally, and this is the oh duh! moment, if I want people to be reflective, I need to ask them questions that lead to reflective thought. What this means is you will likely hear a change in the questions I ask you on a regular basis, and while at first it might seem a bit awkward, or clumsy, please bear with me. I received a lot of amazing feedback from the administrators that were here on Friday, they spoke about the learning climate they could feel as soon as they walked in the door. They commented that this type of culture does not happen over night, rather it is built one day at a time, slowly and intentionally. This is the work that dates back years, not weeks, and it is the work that David and I will continue to focus on, because in the end it is the best for our students.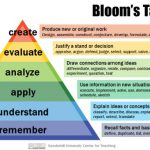 Over the next few weeks, save for the February break, we will continue our peer visits, and I am hoping as we are watching each other teach we can offer support to help take the learning in our building to even higher levels. One of the main topics on Friday was asking mediative questions, which are questions that engage and transform the thinking of the person being asked. I've included a link to a PDF that is a quick guide to asking these types of questions. I think it would be fun to practice with your peer, and then see how this could work with your students and taking their thinking to higher levels.
Last Tuesday morning,  I had the fortune of listening to a colleague, Paul McTavish (@peemactee), talk about how he approaches teaching and learning. While he is the principal of Colonsay School, he also has some teaching assingments, namely senior science. He spent a lot of time discussing learning time and performance time. He also shared with us a teriffic TEDtalk that I've included. As you watch this, I'd like you to think about how you set up your learning time and your performance time for your students. I'd also like you to think about your own learning time and performance time.
Here's what lies ahead this week:
Monday:
Tuesday:
Valentines Day
Jon Yellowlees will be visiting our school in the afternoon
Wednesday:
OH&S Meeting (tentative)
David @ Aspiring Administrators Meeting (pm/evening)
Thursday:
Pizza sale
Valentines Dance
Friday:
K – 6 Assembly (2:15???)
Locker clean up
Classroom clear out for waxing (classes affected will be notified)
As always, create a great week!
264 total views, 1 views today