What Are You Excited For? April 9th – 13th
Posted On April 8, 2018
The tragic events that occurred this past week involving the Humboldt Broncos hockey team has given us all a reason to pause and remember the important things in life. As I began to learn more and more about the accident that has claimed the lives of 15 people, I felt a need to hold my kids a little tighter, to hug a little longer. The kids that were on that bus were sons, brothers, nephews, grandsons, and friends. They were teammates, doing what they loved to do, and were taken from the hearts of loved ones much too soon, and for those people, life will never be the same.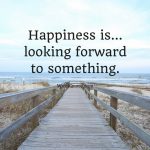 As we return to work this week, it is important to remember the why when we think about what we are doing on a daily basis. The kids we are blessed to work with are going to be coming back to school with mixed emotions on Monday. Some kids will be excited to be at school, for some it's a new beginning with our restructured classes in grade 3, 4, and 5. Some kids will be excited to see their classmates, and get back to the routine a school day brings with it. Some will be excited to get back to the challenges of finding just right books, working with fractions and decimals, building or sewing their projects, grappling with issues, solving equations, or figuring out just how the heck to calculate molarity! Some kids will come back with other feelings, for them, school can be a tough place to be. This is where we, the adults in the building, come in. How are you going to welcome each student back to your class this week?  Our school goal is to develop a deep understanding of every student we work with, and this week presents another opportunity to do this, will you take advantage of that?
I'm very excited to be coming back to school tomorrow, there are so many things I'm looking forward to, but there are few that stand out as special tomorrow:
Seeing Dwayne back where he belongs
Watching David build a culture in his new, makeshift classroom
Connecting with some of the vulnerable kids to see how their week off was
Learning from Amy, Brittney, Evan, and Krisinda at our staff meeting
…and most importantly, getting in each and every one of your classes to watch the magic you do every day!
Get a good rest tonight, we're into the home stretch, let's make the last 3 months of this school year the best they can be for every student and for each other!
Here's what lies ahead this week:
Monday
staff meeting, learning side-by-side with Amy, Brittney, Evan, and Krisinda
Tuesday
MyBlueprint presentation to grade 9 class
Classroom visits: reconnecting with kids
Wednesday
Classroom visits: reconnecting with kids
Thursday
Classroom visits: reconnecting with kids
Friday
As always, create a great week!
459 total views, 1 views today