When this all began, I was scared, almost to the point of quitting and running back to the life I knew before. I was worried about all the people I would disappoint if they found out after 4 years of post-secondary study, and thousands of dollars spent that it was all for not. I had given it two months, and felt I was out of my league, over my head, and just not cut out for it. I had imagined what teaching would be like, what an awesome opportunity it would be to have my own room, to be a part of a staff, and to have students work with and learn from me. What I discovered in those first couple months is that what we are doing is incredibly difficult, and requires a serious commitment to the craft. I didn't think I had it in me. I was done.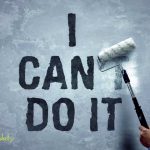 Sitting in his office, then principal, Ken Garinger (@kengaringer ) listened to me as I spoke. I told him I didn't think I was cut out for this profession, that I was not the right guy for the job, and that I was thinking about getting out. I remember that moment, in his cramped little office in McClellan School, and I recall the feeling I got when Ken spoke. He wasn't upset with me, nor was he disappointed. He didn't chastise me or make me feel guilty. He listened, and spoke softly. He asked me why I wanted to be a teacher, and why I was feeling the way I was. We talked, and while he didn't give me the secret trick that made teaching a breeze, he did create a bond that made me feel supported. I knew he was in my corner, and I knew he wanted me to be successful. He wanted me to succeed so the kids could learn and grow, but I knew he wanted me to succeed so I would learn and grow. That relationship he established in that conversation is what sustained me and helped me become who I am as a professional today.
I was thinking about this conversation as I was reflecting on the importance of relationships and their impact on student learning. The research is clear on this, students who have a positive connection with their teachers will more likely feel secure in their learning environment.
Students who have positive relationships with their teachers use them as a secure base from which they can explore the classroom and school setting both academically and socially, to take on academic challenges and work on social-emotional development (Hamre & Pianta, 2001).
I'm sure we can all recall those teachers who made us feel like we could do anything. That we could be greater than even we, ourselves, thought we could be. Hopefully everyone can point to a teacher they had along their journey that made them feel this way. As you reflect on what it was that teacher did or said, think about how you felt as a student in their classroom. How can you create that feeling for all of your students? I think that is such a huge challenge, creating this feeling for all students. We all know that some students are very easy to reach, they crave that relationship and thrive off it. We also know there are other students who are more difficult to connect with, they set up barriers and can do so in multiple ways. Those students are part of the all that we are trying to reach. Just because they put up a barrier does not mean we stop trying to go around, over, or through it in a way that shows them we really do care. I think this short video sums it up nicely,
The line from this video that resonated the most with me was,
If I'm comfortable around them, I'm more confident around them.
This leads me back to the learning work we are doing together this year. I believe we are doing more than just discussing assessment at #WaldheimSchool. We are doing more than talking about assessing outcome based learning or the impact of formative assessment. We are doing more than analyzing how and when we assess or how and when we report to students and parents. What we are doing is building relationships. In our meetings, I have heard so many of us talk about the struggles we are having when it comes to assessment. And while we are continuing to fill our toolbox through our research and practice, we are really building relationships.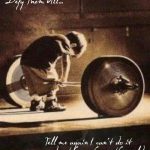 John Hattie's Visible Learning Study indicates that collective teacher efficacy (CTE) has the greatest impact on student learning. He says CTE, "refers to a staff's shared belief that through their collective action, they can positively influence student outcomes, including those who are disengaged and/or disadvantaged" (Hattie 2016). What I see in our meetings is a staff that believes in each other and supports each other. I know that through this work we will continue to strengthen our relationships and through our collective action there are no hills too high for our team climb. I am so thankful for the support I received on that October afternoon in 1999 and am so honored to be a part of a staff that exudes those exact same characteristics that Ken showed to me. Let's keep getting better one conversation at a time.
Here is what is on the horizon this week:
Monday:
K to 12 staff learning meeting (Agenda)
Wednesday:
7 – 12 progress reports sent home
Thursday:
Bruce & Jesse at ALT (Theme: Closing the Knowing – Doing Gap)
As always, create a great week!
https://steinhardt.nyu.edu/appsych/opus/issues/2013/fall/gallagher
Hattie, J. (2016). Third Annual Visible Learning Conference (subtitled Mindframes and Maximizers), Washington, DC, July 11, 2016.
2,024 total views, 1 views today