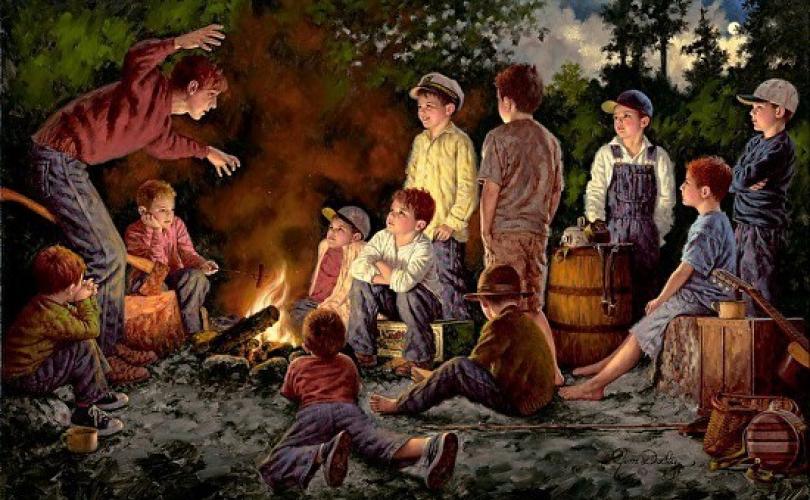 All week Eva talked about the trip she was going to take. She was so excited about the upcoming adventure that would see her and her friends from Girl Guides head to Calgary for a few days of fun and learning. She wondered what the bus ride would be like. She imagined what she would see at the Calgary Zoo. She was curious about the different displays at the University.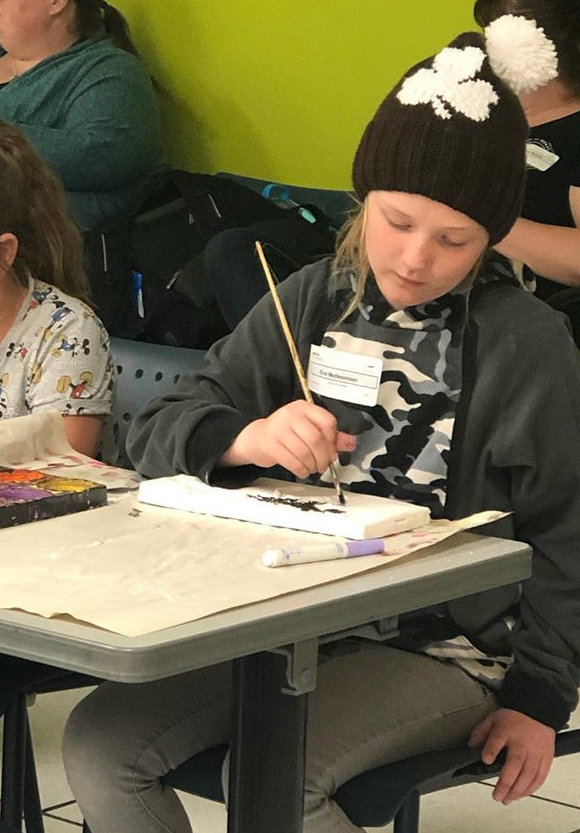 We dropped her off at Venture Heights on Thursday morning, and I was barely able to get a hug goodbye as she grabbed her gear and bolted from the van. The girls were talking and laughing as they anticipated the arrival of the bus and as I drove away I could not help but think about the fun and learning that awaited them.
As I write this, Eva will be enjoying her breakfast and will be getting ready for the long trip home. When she arrives home I know she will have souvenirs and stories from her adventure. I'm excited to learn about her trip.
This sharing of evidence has me thinking about the phase of learning we are in right now as a division and more specifically, at #WaldheimSchool. We have been on another amazing journey this year with our colleagues and with our students. It is hard to believe we are a mere forty days away from the end of the school year and we are entering the story telling phase of our adventure. This has already started with our staff presentations, and will continue this week in BC as Brenda and I proudly wave the Waldheim School flag, sharing our learning story at the CAfLN conference. In the division, the annual Learning for Life stories will soon be shared, and I am anxious to watch as Jesse and the learning team share the amazing work that has been happening in our building.
This process will also continue as we begin telling the story of our students' learning to wrap up the year. As we do this, I wonder about…
Triangulation: when we talk about the learning that has occurred for our students this year, how are we going to incorporate products, observations, and conversations in our summation? In our transition meetings, how will you share this valuable information with your colleagues? In your reporting, how will you capture this in an efficient and meaningful way for parents? In your year-end conversations with your students, how will you share this with them to help them think about next steps in their learning journey?
Student Voice: Just as my daughter will have a story to share with me about her trip, our students have a story about their learning journey that they have experienced from their perspective. We may have observed their learning, but they lived it. As we enter into the final phase of our year, how will student voice be invited? How will this inform you of your effectiveness? How will you respond? How will this inform the teacher(s) they will have next year? How will this reflective process help students understand their own next steps? What are some ways to collect this (FreshGrade, SeeSaw, SurveyMonkey, written reports)?
Next Steps: we know that ending a school year can be bitter sweet for both the student and the teacher. So much work has gone into the planning, delivering, and assessing of learning. There is always so much growth that occurs and it can be hard to say farewell to students that may be moving on to a new teacher, a new school, or leaving us after graduating. Even though it is difficult, we have the opportunity to provide our students with the gift of next steps. As you prepare for sharing the students' learning story at the end of the year, where do next steps fit? How can these next steps inform future planning? What message is sent about the continuum of learning if we do not include next steps?
Effective Efficiency: When teaching, I always struggled with year end reports that were balanced. I wanted to inform parents and students, but how much was enough? How much was too much? When I had a class of 36 grade 10 industrial arts students I needed to find a way to effectively communicate learning while not needing to take a week off to write all of my reports. I needed to be effective while being efficient. When you think about how you will create these year end reports, what message do you want to share? Why is that message important? When will you begin crafting these? How will you find a balance that honors your students, their parents, and yourself? Who will you trust to give you critical feedback on what you have created?
It may seem early to be thinking about year end procedures, but we also know from experience how fast things move in May and June. As you reflect on the year you have had with your students, now is a perfect time to begin thinking about what each learning story will look, sound, and feel like. Just as I get to experience part of Eva's learning from her report on her trip, I hope each parent will get to feel as though they have a deeper and more thorough understanding of their own children as learners after they hear your stories.
Here is what lies ahead this week:
Monday:
first day back from the break, enjoy the stories the students bring with them
Tuesday:
Wednesday:
I'd like to have dates for 3-way conferences, progress reports, and days in lieu sorted so we can work with Laird and Hepburn to ensure they work for everyone. Please have any feedback to Jesse and/or I by today (see e-mail sent outlining these dates)
Thursday:
Brenda & Bruce in Vancouver at CAfLN Conference sharing our school learning story
Friday:
Brenda & Bruce in Vancouver at CAfLN Conference sharing our school learning story
As always, create a great week!
2,106 total views, 1 views today