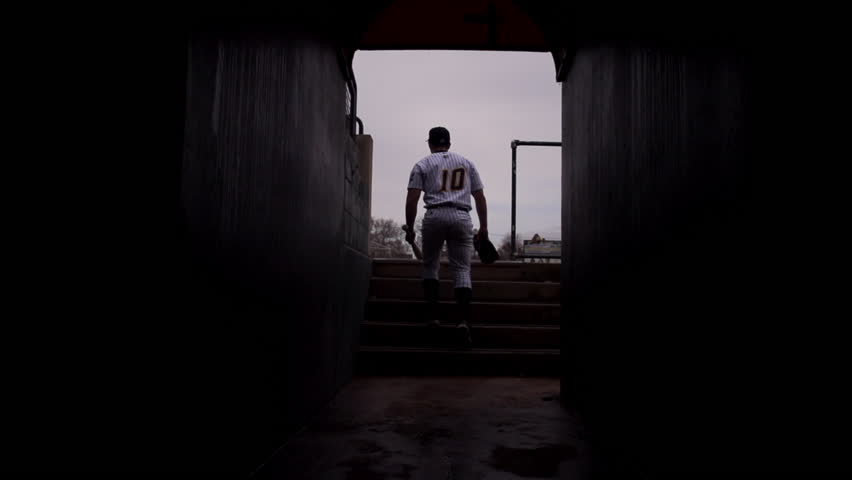 Athletes know the importance of practice, they see the connection between the hours of focused work and the skills that are needed for their competition. They understand that practice is a time to improve while 'game time' is an opportunity to let it show. As I left school today, several red-faced athletes had just finished track practice on an unusually cool May afternoon. They were on the field with their teammates and coaches working on the fundamentals, getting feedback from the tape measure, the stopwatch, their peers, their coaches and their own intuition. They left the field without an awards ceremony, a podium, or even cheering fans. They practised, and they practised hard knowing 'game time' is in three weeks.
Artists know the importance of practice, they see the connection between the hours of focused work and the skills that are needed to create their own masterpiece. They understand that practice is a time to take risks and try new techniques which they may or may not incorporate into their masterpiece. As I walked the halls before the Easter break, I noticed a student working on a variety of sketches on her tablet. She put a line here and some shading there, only to erase bits and pieces and try again. I noticed her lean over and show a friend, asking for her feedback. The words, awesome and cool were used, but what caught my attention was when the friend expressed how the current rendition was an improvement on the last one. The artist agreed and kept sketching. I'm lucky enough to have one of her creations hanging in my office, and I find it interesting that her finished piece of work looks nothing like her sketches. I do see certain elements that are similar, like her shading and cross-hatching, which is a reflection of the hours of practice that have gone into honing her skills. She has, and her hard work has paid off as she is now creating incredible pieces of work.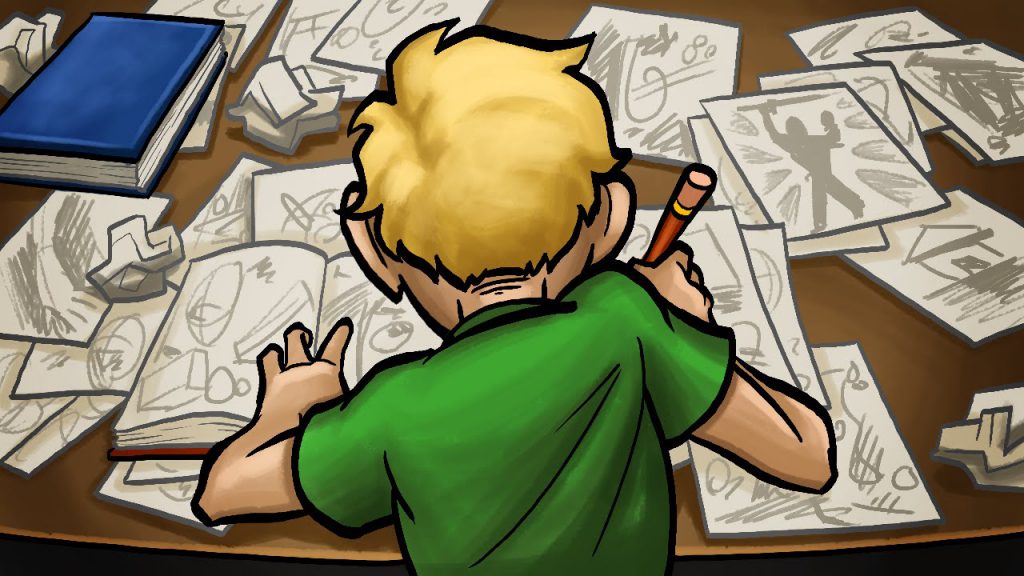 Do our academics know the importance of practice? Do they see the connection between the formative and the summative? I understand why artists and athletes spend considerable time investing in the development of their talents, the term, a labour of love often comes to mind. I will see kids shooting hoops every day at noon because they love it. I will see kids carrying a sketchbook and high-end pencils because they love it. It is a labour of love, and they know the reason for practice. So the question we face as teachers is, what is the thread that connects the training with the performance when we consider our academics? As a young teacher I used to answer the age-old question, "why are we learning this" with a variety of answers. I'd say, "because it's your job" or "because it will be on the test" or "because it will help you next year" or (and I admit this with embarrassment) "because I'm the teacher and you are the student".
None of those reasons would inspire me, so why would I expect them to inspire my students? Similarly, why would I expect it to inspire the staff now that I'm a principal and part of the team that leads adult learning? Where I was falling short was learning about my students and learning about their motivations. Some students are motivated by marks, some are driven by a love for a particular subject, topic or genre, some are motivated by a desire to do well, some are motivated by a desire to please others. What I failed to do as a teacher was to learn about my students and really get to know them as learners. I also was unable to show a clear connection between the formative tasks I was asking them to do and the summative tasks they would complete for marks.
But it improved. I stopped treating my summative assessments as some secret that could only be revealed at the moment it needed to be completed. When I taught senior math, the students knew my exams would look exactly like the reviews which would look exactly like the practice questions we'd see in class (the ones they did not get 'marks' for). When I taught physical education, the students knew what would be evaluated, when this would happen, and how it would look. They also knew that they would have time to practice without a fear of their marks being impacted as they were in the learning stage. When I taught drama, the students and I discussed the criteria, often times they would help me refine the way I'd assess, and then when they performed there were no surprises. The students knew, and the students could see a connection between the practice and the performance. Were there times when students would be apathetic and not try their best? You bet! We have to remember we are people working with people, and quite often a student's best effort can look different based on a myriad of factors.
Too often we treat our summative assessments as a way to catch or trick kids. I've heard teachers boast about specific questions on a test that are virtually impossible because it is a challenge for the stronger students. Can you imagine if the 110-meter hurdles were designed like this? Would some hurdles be set low, while others were set at a height only a select few could clear? I've heard teachers say that for a student to earn a mark that reflects mastery they need to create a product that is better than the teacher could create. What?!?
We need to ask ourselves the tough questions when it comes to assessment. Why do we assess the way we do, and how is our approach helping us best understand our students and understand our own effectiveness as teachers? Personally, I don't think any trick questions are needed for that. Just simple transparency, honesty, and a genuine love for this incredibly challenging, yet rewarding, profession in which we work. After all, teaching should be a labour of love!

1,231 total views, 1 views today