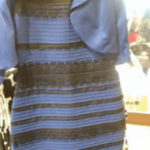 Some of the strangest articles catch my eye as I scroll through social media. I have become much better at skipping the nonsense, like the bashing of politicians, the critiquing of social groups, or the ongoing debate over the colour of the dress (which is white and gold by the way). Last week, an article about an Arizona man caused me to stop and read. Cory Nielsen, also known by his YouTube moniker, The Penny Building Fool, was featured in a post that chronicled the story of his one-million penny pyramid. It is pretty cool to see what a $10,000 pyramid looks like, and the time-lapse photography is almost hypnotic in its presentation. Another interesting post showed a gentleman creating a diorama of a gold mine, complete with little hand-carved workers, lights, and faux foliage. Creations like these take a lot of time, planning, patience, revision, and effort. They are not merely thrown together at the last minute, at least not the ones that create a buzz online.

These incredible feats remind me of the work you have created this year. You have spent time planning, teaching, assessing, reflecting, refining, and repeating. You have taken every student from where they were on day one in September to where they are today. What a journey! Step back for a moment and look at what you have done. Look at where your students are on their path of learning, and look at the footprints beside theirs, can you see yours?
Like a great work of art, or a fantastic song, or a beautiful poem, or a delicately turned piece of wood, the learning you created for your students is just as awe-inspiring.
But there is a difference.
Eventually, the painting is completed and hung on the wall. At some point, the book is published and placed on the shelf. Ultimately the song is recorded and pressed into vinyl (or put on an 8-Track, right Corinne?). Your work is not like that. We do not simply work all year and, as June turns to July, walk away. This is a work of art that is ever evolving. This is a craft that takes an entire career to create. This has never been so evident to me as it has this year as I was able to watch, from the sidelines, two teachers at opposite ends of the teaching timeline. Briane has just walked through the front door of our profession and has started her journey down the long hallway that is a teaching career. She has begun to fill her shelves of learning and is starting to hang images on the wall in her hall. It is exciting to think what lies ahead of her, the limitless possibilities and the unknown students yet to experience her caring ways.
At the other end of the timeline is our dear friend and colleague Dwayne. At one point, he, just like Briane, walked through the front door of this profession, and I bet he can still remember that first day. His hallway shelves are stuffed with lessons learned. His walls are covered with pictures of students from years gone by. Various frames house the images of memories he must have from his years in the classroom, on the court, on the water, and on the trail. Over time the dust accumulates on these images, but with a light touch, they are brought back to life as if they had just happened yesterday. In one week, he will walk out the door of this profession but will take with him all the good that comes with a career's worth of experience.
Each of us walks our own path and thankfully, we are not alone. We can stop and look behind us at the experiences we've had. We can recall lessons learned and use this information as we head forward into the unknown. Past experience does not allow us to know the future, but it does help remind us that if we prepare, if we are flexible, and if we are reflective, everything will be just fine.
Being the last blog post (maybe) for the 2018-19 school year, I'd like to invite you to consider the following questions:
1. This year you worked with many learners, both young and not so young. Think carefully about each one. How did you impact their learning journey this year? What would they tell their loved ones about their experience with you as their learning leader?
2. In a year full of working with our young learners, what are some of the highlights that you would celebrate? Would it be seeing a student make progress with their reading or writing? Would it be watching a student learn how to self-regulate their behaviour more effectively? Would it be seeing one of your students present at Learning for Life?
3. We took time to think deeply about our assessment practices, and at times, our thinking was challenged. What changed for you this year? How will how your assessment look, sound, and feel different next year?
4. As a staff, we dipped our toes into the Zones of Regulation to help support the work our EAs are doing, and as we prepare to close the door on this year, how has this program helped you help your learners? What are you still curious about?
5. This year we have supported each other on our own journeys, and you have been important to many people. Looking back at the year, who has been there for you? How have you thanked them? Who have you been there for?
On a personal note, I want to thank each and every one of you for your support this year. When I was a much younger person, I was not always happy, and much of how I defined myself was formed from my school experience. I never felt as smart as the other students, nor did I feel like I really 'fit in' with my classmates. School was a difficult time for me, and what has been shocking for me is that so many of my classmates had similar feelings. For the past 20 years in education, my motivation, or as Simon Sinek calls it, my why, has been to create an environment where students do not fall victim to this same mindset. I know I have not accomplished my goal yet, but thanks to you and everything you do with our kids, I feel we are inching closer every day to actualizing this dream.
When I was invited to consider accepting the role as principal of your school, initially I was scared. Excited, yes, but scared. Every day is a chance for me to learn how to become a leader, and every day, all of you take the time to help me become better at what I do. I've just stepped through the front door of my principalship and have so much more to do, but I am so grateful that you are here to help guide me.
Please enjoy the last few days with your students, you are so important to them, please let them know how much they mean to you. Laugh lots, give out so many high-fives your palms glow red, play with your kids outside, cheer them on as they tackle their finals, talk to that elusive student that you've been meaning to connect with all year. Take time for yourself, and most of all, soak up the love from this year's version of #WaldheimSchool, it is different from years past, and as always happens, it will be different next year.
As always, create another great week for those around you!
Here is what lies on the horizon for one final week
Monday
final exams continue for 10 – 12 students
no grade 7 Hepburn students for HE/IA
K – 9 progress reports should be to Corinne if possible
Bruce away
Kindergarten Grad
Tuesday
final exams continue
Kindergarten Grad
Wednesday
K – 9 progress reports sent home
Final day for all kids
Thursday
Grad
Transition meetings
Classroom clean up time (please take as much home as possible to ease the load on Jamie, Brandi, and Kelly)
Friday
10 – 12 progress reports available for students
Final day for staff, please note there will be no access to the school until August 19th. If it is an emergency, please contact Jamie before coming in, there may be wet wax on the floor.
1,148 total views, 1 views today