"Oh no! I got a Q and an X dad."
Last week my daughter Eva and I were playing Scrabble on a quiet Thursday night. She's fascinated with the game, and loves the challenge of mixing and matching her tiles to make the 'just right' word. Playing Scrabble with her is a practice of patience as she deliberates over her rack of letters. It's also a great chance for us to work on stretching her vocabulary as she asks if huger really is a word and just what the heck pi is. Scrabble with a 10-year old is also a chance for some great dad jokes, like when she asked, "dad, can we use names?" To which I quickly replied, "no, but you can use names". She's perfected her 'dad, that's dumb' look.
Something else she mentioned as she bemoaned selecting a Q and an X from the bag was the value of each letter. In Scrabble, Q and X are highly covetted letters by veteran players because they yield a score of 10 and 8 points respectively. She understood the value of tough letters.
It had me thinking about the value of the tough times we've been experiencing through this pandemic. We've been teaching, leading, and learning in difficult times. We are supporting anxious students, worried parents, and concerned teachers. Our support staff continue to show up to work with a smile on their face and an eye on their mission: student success. We've been asked to teach in different ways, in ways that require us to distance physically, but not emotionally.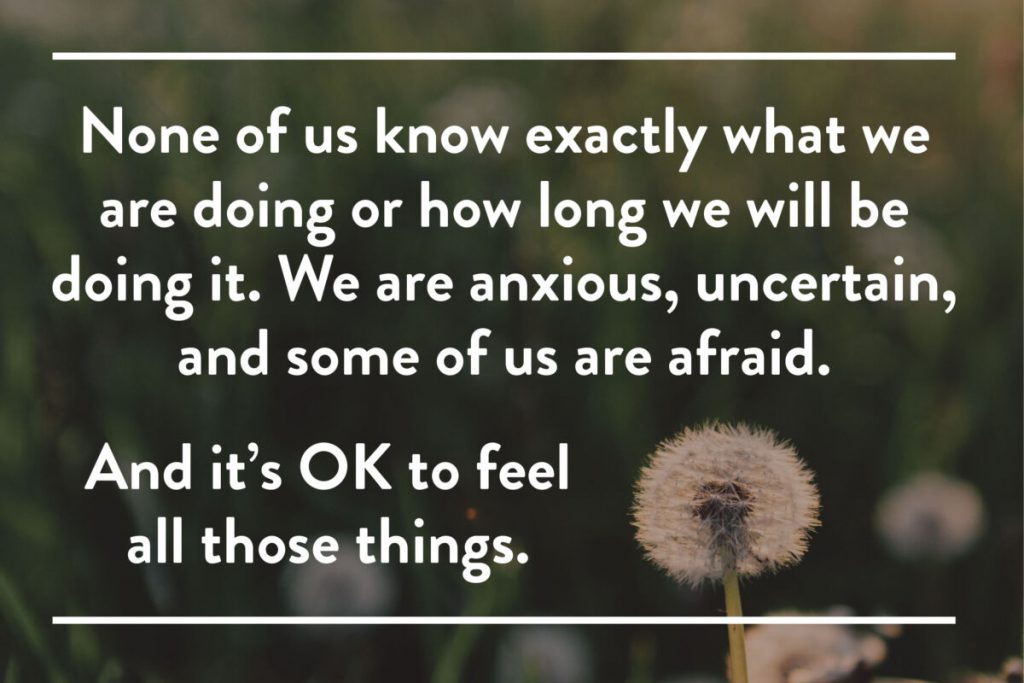 And we're doing amazing work!
We've learned to adapt and to be prepared for more changes. And through all of this, through all of our Q's and X's and Z's and J's, we scored huge points. As you read this, I wonder how all of this has made you a better teacher? A better leader? A better learner? We can point to our new proficiency at online meetings, Google classrooms, and choice boards. Those are the easy things to point to.
But what about those inner qualities.
Things like patience, humility, perseverence, creativity, vulnerability, curiosity, reseliance, and faith.
Which of those words resonates with you?
For me, it's faith. Faith in our learners, both adult and student. Faith in our families. Faith in our leaders. Faith in our medical professionals. Faith in my co-workers.
I've had to lead in a different way through this, and it's been my faith in those around me that has allowed me to take risks when I needed and to take time away when I needed. Through all of it, we've been there together, supporting one another. The lesson I'm taking away is:
To be the best learning leader I can be, I need to lean on those who walk with me. To be the best learning leader I can be, I need to ask for help, I need to delegate, and I need to celebrate. To be the best learning leader I can be I have to keep the faith!
We know 2021 is going to bring more Q's, Z's, J's and X's, but let's hope there are some U's, I's, E's, and T's thrown in there too!
I'd love to hear what you think. What lessons have you taken from leading and learning through the past 10 months?
238 total views, 1 views today