MAKE TIME TO PLAY
"Fifteen makes two, fifteen more makes four, and a pair means I have six points. How many points do you have, dad?"
Eva had been learning how to play cribbage in her grade six math class and was anxiously awaiting a match with me. I recalled learning this game from my father and was excited for this opportunity too. A Saturday afternoon was the perfect time to make this happen. We made our way to the local coffee shop and picked out our favourite treats; cappuccino and a cookie for me, iced mocha and a cookie for her. A spot in the corner of the shop was the perfect setting for our afternoon daddy/daughter coffee date. The owners of the coffee shop had a supply of games for their customers, and Eva quickly found the cribbage board and the well-worn playing cards. I did a quick count to ensure all 52 cards were there, and with that, the game was on.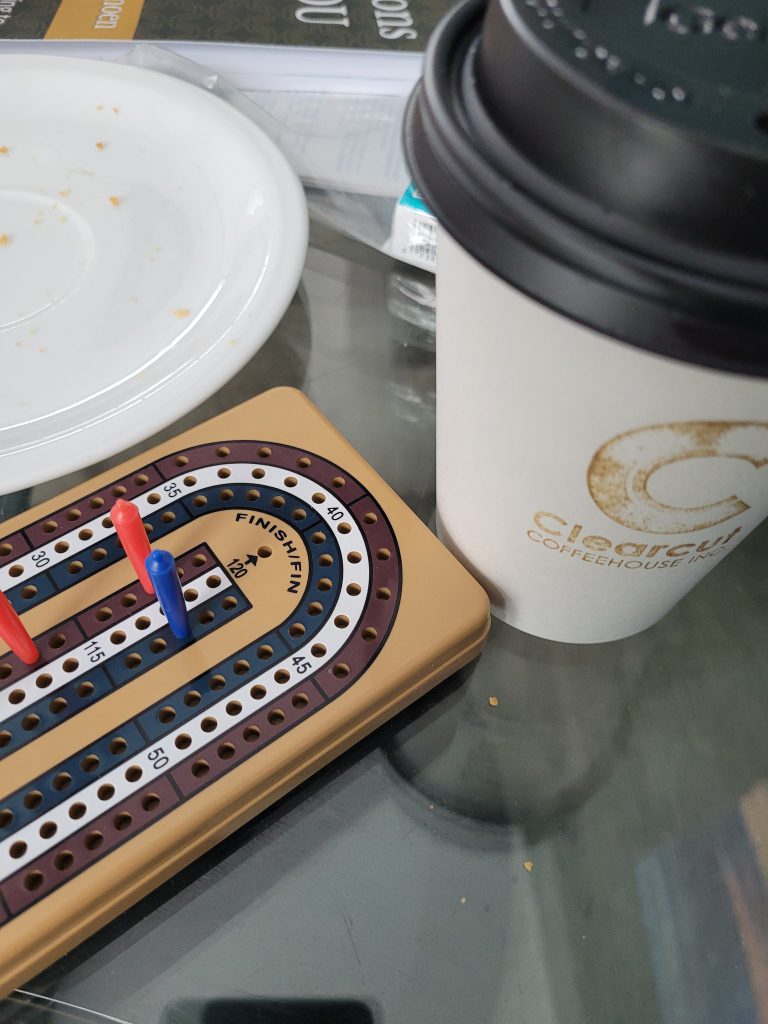 Initially, I thought I would need to provide a lot of support; cribbage, while a simple enough concept, is also a game of strategy. I was pleasantly surprised at how well she played the game and realized I didn't need to 'go easy' on her. The game proceeded, playing, pegging, counting, shuffling, and dealing, all punctuated with sips of coffee and munching on our cookies. It was so much fun. There was a lot of laughing, some boasting, and yes, even some trash talking. The date reminded me of how important it is to make time to play. The two hours together were a chance to completely unplug from the world of work and focus on the important stuff – family. What a great way to spend a couple of hours on a chilly Saturday afternoon.
Taking time to play is not limited to moments away from work; instead, it should be incorporated into every day you are in the building. I was reminded of this while watching a documentary about American director Steven Spielberg. There was an excerpt from an interview done in the 1980s where Spielberg was asked about his childlike approach to life. His comment on being responsibly childlike resonated the most with me. The interviewer had asked if Spielberg felt it was accurate to label him as childlike. He paused, reflected, and said that it is important to maintain this outlook on life. He said we could be irresponsibly childlike or responsibly childlike, and he chooses the latter. He knows the importance of being responsible, but more-so, he knows that being childlike impacts his creativity.

I believe this is something we need to consider when we think about our work in our schools. We surround ourselves with students every day, students who instinctively look at life through children's eyes. By taking time to play at school, we are showing our students that play is important in a responsible way. Play is a way to develop problem-solving, resource sharing, and creativity skills. I'm reminded of the fort building process that is currently happening on our playground. Six boys from our grade 5 class are working together to create an awesome snow fort. The snow is just right, and they can dig out some perfect blocks for their walls. What I love about being on outdoor supervision is that I get to take part in this. I get to help them dig out and carry blocks, which reminds me of when I was a kid. Play isn't limited to recess either. I can pop into PE classes and play basketball or floor hockey. I have the chance to join the kindergarten class for a dance party. I can hang out with the middle year students and draw with them.

Of course, none of this is a requirement to be a principal. Instead, it's an opportunity I have. It's the same opportunity that every teacher and every administrator have. I also realize I am not the only person that does this. I've worked with so many incredible people that take the time to play, and it is this carving out of time that helps make them so special. Not only is it great for your students, but it's great for you too!

Think about your school day. What are some opportunities you have to be responsibly childlike?
1,334 total views, 1 views today