Setting Up  or Reactivating Your Parent PowerSchool Account
If you would like to create or reactivate a PowerSchool account so that you can check on daily bulletins, student grades, assignments or attendance, please email us at rcs@spiritsd.ca. Please include the name of the student for whom you want an account.  We strongly encourage our families to sign up for the PowerSchool account!
STEP 1: email rcs@spiritsd.ca with your request for access. Please indicate your full
name, your students' full name and your email you would like to use.
STEP 2: You will receive an email back with your username and temporary password.
STEP 3:  Please view the following documents with information on how to set up PowerSchool.
How to set up – Parent-PowerSchool-Login-Info.docx
Demographic Updates – Demographic-Update-PowerSchool.docx
Other Neat things you can do! Other-Features-of-PowerParent.docx
Enabling the PowerSchool APP: Once you have set up your PowerSchool account, you can download the app.  The District code to enable the APP is QNRH. 
Microsoft Office 365 Student Access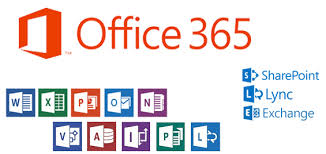 To access Microsoft Office 365 you will need to use your usual computer username and add "@rcs.spiritsd.ca". Username example: If your username is ab123s, you would type: ab123s@rcs.spiritsd.ca. For your password, type your usual password.