We are excited to announce that we are holding a Mustang Athletics Clothing Sale for students, parents and staff  this year through our partnership with Al Andersons Source for Sports.
This year we have the following items for sale:
Under Armor Hustle Hoodies                                                             $53.00 kids   $58.00 adults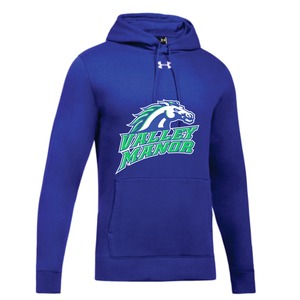 Russell Athletic Sweatpants                                                                $35.00 kids  $40.00 adults
Gildan Performance Short Sleeved Tee (Cotton)                           $22.00 kids       $27.00 adults
Gildan Long Sleeved Shirt (Cotton)                                                  $24.00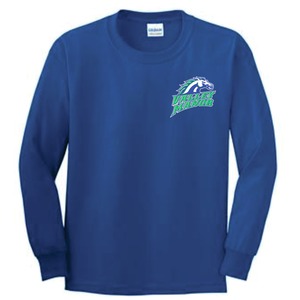 Authentic T-Shirt Company Pro Team T-Shirt (Polyester)         $20.00
M & O Ring Spun T-Shirt (Cotton)                                                   $18.00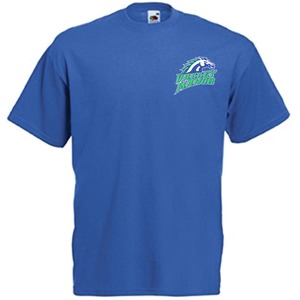 All items will be Royal Blue with the Valley Manor logo shown in the pictures
You can place your order and pay by clicking the following link https://valleymanor.itemorder.com
Orders will be accepted until Wednesday, March 28th at 11:59 p.m. CST
We have sizing samples at the school (except for the hoodies) for those people wanting to size.  You can come into the school on the following dates/times to size clothing:
Monday, March 19th from 9:00 to Noon OR 5:30 to 6:30
Tuesday, March 20th from 8:30 to Noon
Wednesday, March 21st from 9:00 to Noon
Friday, March 23rd from 9:00 to Noon OR 3:15 to 5:00
Monday, March 26th from 9:00 to Noon OR 3:15 to 5:00
Items ordered by March 28th should be ready for pick-up by April 26th.  You will receive an email from Source for Sports when your stuff is ready for pick-up.
Thank you!