---
What Are We Up To?
This year, our staff is continuing to work on developing a deeper understanding of every learner they work with. As a staff, we have committed to an inquiry process where we will go beyond assumptions. We will ask the questions:
What is going on for our learners?
How do we know?
Why does it matter?
Last week, at our staff learning meeting, teachers where asked to have a side-by-side conversation with three students, asking them the following four questions:
Can you name two people in this setting who believe you will be a success in life?
What are you learning and why is it important?
How is it going with your learning?
What are your next steps?
The results of these conversations will be discussed at our next staff learning meeting. We are doing this because we believe it is important for us, as adults, to constantly evaluate our impact on student learning.
If you have any questions about what we are learning as a staff, or how you can become involved in the process, please feel free to come by the school and speak with us.
---
NEW STAFF: We are pleased to welcome the following staff members to the Waldheim School family:
Mr. Kelly Giesbrecht (assistant caretaker)
Miss Emma Teneycke (intern – working with Mrs. Kerr gr. 7)
Mrs. Robynn Anderson (grade 7/8 ~ semester one)
Mrs. Laura Shirley (grade 3/4)
Mrs. Carla Markus (grade 3)
Mrs. Andrea Mitchell (grade 1/2 (20%) with Mrs. Smith)
---
New Teacher Web Page:
For those students enrolled in Pre-Calculus 30, please bookmark the following page: https://msverity.wixsite.com/pc30
---
2019-2020 Timetables
---
2019-2020 Handbook
---
Supply lists published: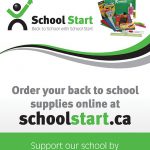 https://blogs.spiritsd.ca/waldheimschool/supply-lists/
---
Enjoy Your Summer Break
It has been another wonderful year at Waldheim School. Thank you for all of your support as we continue to try to get better every day. The school is now closed for summer maintenance, please note that there is no access to the building from June 29th to August 19th. If there is an emergency, please send an e-mail to waldheimschool@spiritsd.ca
Have a wonderful summer break everyone!
---
Raiders Take Moose Jaw by Storm!
On Friday, June 7th and Saturday, June 8th, Christina Norsten, Ryan Harder, Ayden Dufor, Carissa Norsten, Meela Riben, and Joselyn Kroeker made their way to Gutheridge Field in Moose Jaw for the annual SHSAA Provincial Track and Field Championships. Athletes from all four corners of the province were there to represent their home towns, and our six athletes carried the Waldheim Raider banner with pride.
The students performed their best and in the end our display case will have some new hardware. Medal winners included:
Ryan Harder (Midget Boys) – Long Jump GOLD, 100 m Dash BRONZE, Hurdles BRONZE
Meela Riben (Midget Girls) – 200 m Dash GOLD, 400 m Dash SILVER
Carissa Norsten (Junior Girls) – Tetrathlon GOLD
Joselyn Kroeker (Midget Girls) – Javelin GOLD
Christina Norsten (Senior Girls) – Tetrathlon BRONZE
Congratulations to our athletes and coaches!
---
Sink or Float Challenge
A group of grade eight students along with their teacher, Mr. Larson, took part in the annual cardboard boat races. There is a great video below of some of our students:
https://saskatoon.ctvnews.ca/video?clipId=1689648
---
What We Believe
---
Keeping Our Kids Safe
Please refer to the following website for tips and information on internet safety. Working together we can help our kids be wise digital citizens.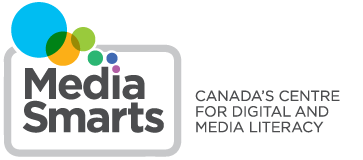 ---
Waldheim School Yearbooks For Sale
Please contact the office (306) 945-2211 for more information.
---
Kindergarten 2019-2020 Registration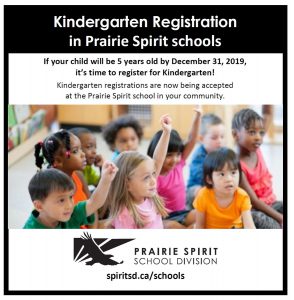 ---
Principal's Message
We are now at the midway point in our 2018-19 school year, and it has been an incredibly busy and rewarding journey thus far. Our student population continues to hover around the 400 mark, and even with the addition of our two new relocatable classrooms we are a full house! Continue reading
---
Having an Impact
The work we are doing at #WaldheimSchool is not going unnoticed. Have a look at this article from a national website:
---
Go Raiders Go!
We are so proud of our student athletes. This year we have students participating in cross country running, golf, curling, volleyball, basketball, badminton, and track & field. A special thank you to the coaches and other adults that volunteer their time to make these important opportunities a reality for our students. For more information, head over to our sports section.
---
Welcome Back
Welcome back Waldheim School Community! It is wonderful to see all of the students, staff, and parents around the school. Holidays are so much fun, but the start of a school year is so exciting. The students are excited to see their old friends and meet new ones. Continue reading
Cold Weather Policy
Should a student's medical condition require him/her to temporarily stay indoors, we ask the parent to notify the teacher. We would encourage you to keep your child at home if they are ill.
At break times and before school, all students from Kindergarten to grade 6 will go outside and play. Your child should always come to school with proper cold weather attire, regardless of the season. When the temperature with wind-chill factor falls between -27 and -29 degrees Celsius, children will be expected to spend a shorter time outside. When the wind chill factor is -30 degrees Celsius or colder, students will not be required to go outside, however they should always have sufficient outdoor clothing in the event of an emergency. For consistency, we will use information from Environment Canada.