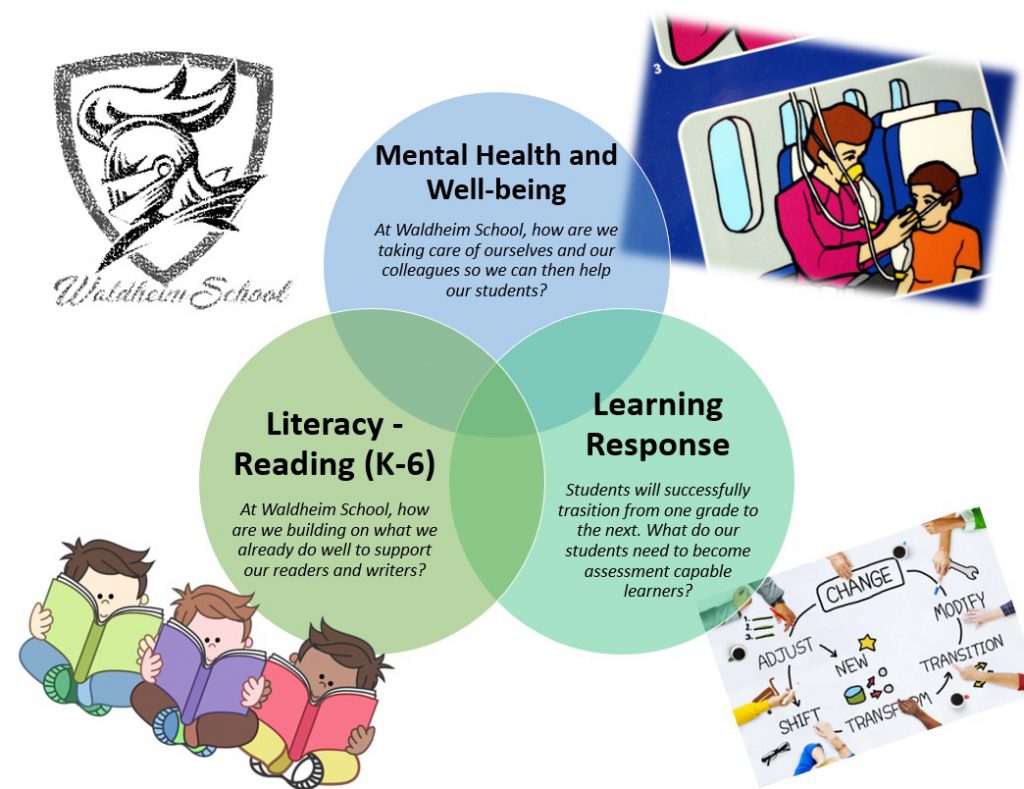 Waldheim School is proud to be a part of Prairie Spirit School Division and is proud of the work we are doing towards achieving the divisions strategic goals.
The goals set out by the division can be found here: PSSD Strategic Plan and Goals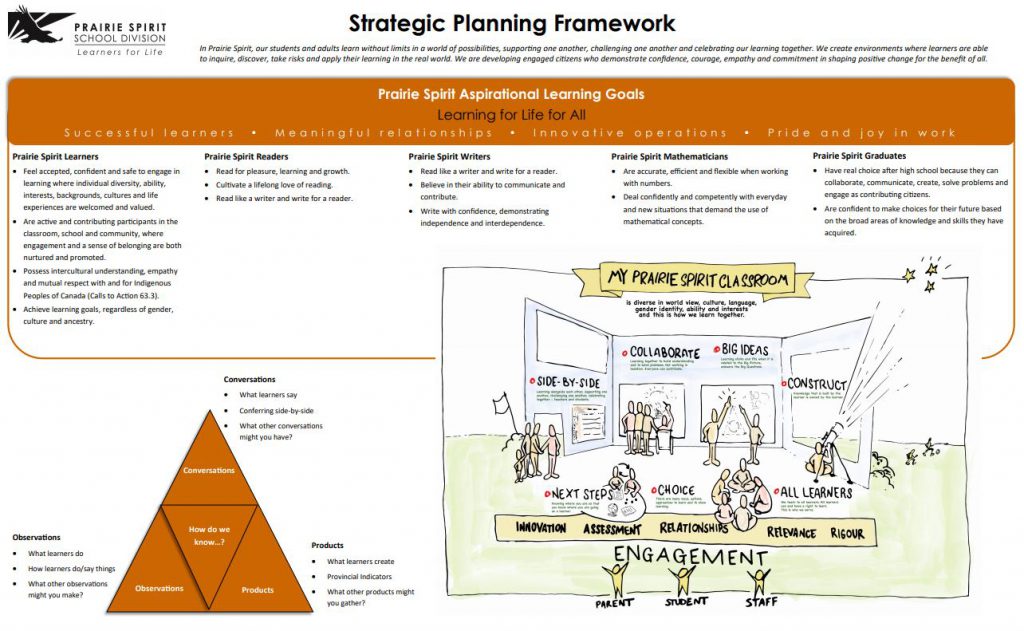 At Waldheim School we continue to strive towards excellence in the following areas:
Improved Student Literacy: At Waldheim School we want every student to be an avid, lifelong reader. Our goal is to help students build their comprehension skills and their reading stamina. Using My Prairie Spirit Classroom as a guiding strategy, we will work with our students to help them select just right books and walk beside them on their learning journey. We believe in timely, consistent reading intervention strategies and feel that the key to success is built upon a solid foundation created in the early years.
Improved Student Numeracy: A Waldheim student is someone who is confident and literate when it comes to numeracy. Our numeracy goals are structured on the K – 12 goals as set out in the provincial mathematics curriculum. The goals include:

Logical Thinking: Develop and be able to apply mathematical
reasoning processes, skills, and strategies to new situations and
problems.
Number Sense: Develop an understanding of the meaning of,
relationships between, properties of, roles of, and representations
(including symbolic) of numbers and apply this understanding to new
situations and problems.
Spatial Sense: Develop an understanding of 2-D shapes and 3-D
objects, and the relationships between geometrical shapes and objects
and numbers, and apply this understanding to new situations and
problems.
Mathematical Attitude: Develop a positive attitude towards their
ability to understand mathematics and to use it to solve problems.

Improved Student Engagement: We believe it is important for everyone to be engaged in rigorous, relevant lessons that have been created by teachers who have a strong learning relationship with their students. At Waldheim School we strive to create programming that meets the needs of students while allowing the freedom of choice in what and how they learn. During the year we will work with the students to hear their opinions on how we are doing and how we can make our school a more engaging place to be.
If you would like to hear more about what we are doing please contact Ms. Jemieff or Mrs. Lockinger at the school.