To see if the Warman Elementary School (WES) Library has a certain book or a book on a topic that you are interested in, click on the link below.
Warman Elementary School Library Destiny Quest Link
This will take you to WES's Destiny Quest Library page.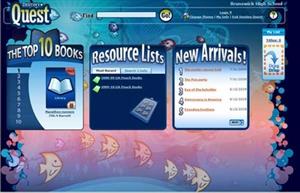 In the 'Find Bar' on this page, type the name of a book or the topic of a book you are looking for, click on the 'Go!' button and wait for the results 🙂 .
Happy Reading!