Warman Middle School will be attached to the Town of Warman Sport and Culture Village. The shape of the school will be different than the one in this diagram.
The Sport and Culture Village contains a skating rink and two soccer pitches. One of the soccer pitches will have three gymnasiums in it. Students will have opportunities to use these facilities.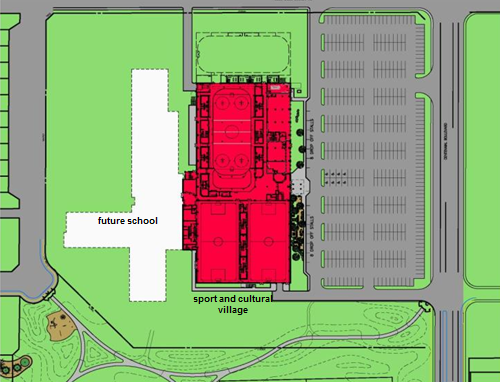 We are excited about opportunities for students and the community due to the shared nature of this facility and we would like to hear from you about what you are looking forward to with this new combined facility.

source: Google Maps