Congratulations to Brin who received a Silver medal at Provincials in Melfort on May 12.  Brin is in grade 11 and should be a major contender in our province next year.
ALLAN COMPOSITE SCHOOL TRACK AND FIELD
ACS sent 70 competitors  from grades 6-12 this year to Saskatoon to take part in track and field.  It was a windy day but the students hung in there to compete. We have 19 athletes who will be moving on to Districts next Friday-May 25th.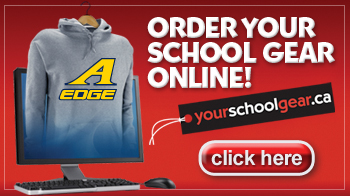 Follow us on twitter @acsedge