About Us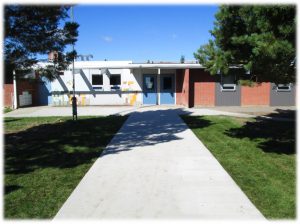 WELCOME BACK!
Classes will begin the week of September 8th. Specific start dates will be emailed to each family soon.
Check out the updated School Supply list on our website!
Please email us at langhamelem@spiritsd.ca if you have any questions.

Langham Elementary School is
a
Kindergarten to Grade 5 school
located in the heart of Langham, Saskatchewan
– about 32 kilometres north west of Saskatoon.
We are part of the Prairie Spirit School Division and believe:
– In quality education which strives to meet the unique and diverse needs of individual students
– In ongoing, consistent communication among parents, school and community
– That our school plays an important part in our community where everyone shares the responsibility for developing student relationships and future leaders
Our dedicated school staff:
– Individualizes programs to fulfill and extend the components of the Saskatchewan Curriculum but also the distinct needs of all our students
– Creates a safe, caring environment that engages students to be lifelong learners and promotes positive relationships
– Are surrounded by a supportive community and a strong and supportive school community council
We offer:
Full Day Alternating Kindergarten Program (either Monday/ Wednesday or Tuesday/Thursday with alternating Fridays)
Langham Elementary School :
A community engaged in academic development and personal growth