May 22nd to 26th
Posted On May 22, 2017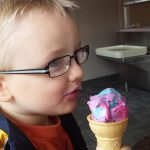 What a rare Victoria Day weekend in Saskatchewan, no snow! The weather was perfect for a quick trip to Waskesiu, a walk by the river, and a lemonade stand for the kids. All in all, it was a wonderful long weekend. I hope you were able to find time to rest and relax as we prepare for the final 6 weeks of the school year. There are a lot of big jobs ahead, from track and field, to benchmark assessments, to student recognition ceremonies, to field trips, to graduation ceremonies, to final exams, and of course final progress reports. Please make sure you are taking the time you need to stay healthy, and energized as our students thoughts naturally turn to summer holidays.
Over the past few weeks, David, Brenda, Trace, June, and I have been working on our Learning for Life presentation, which takes place on Monday, May 29th in Warman. Brenda, Trace, and June have been reflecting on their own learning this year, and have been thinking about the way their work has impacted their students. What they are finding is that in each case, the work they have done has been founded on the belief that what they are doing will help ALL of their students learn at a higher level. What David and I are finding is that we could have asked any teacher in the building to share the results of their adult learning and they would have plenty to discuss. As you take time and reflect on the work you've done this year, I'd invite you to think  back to the start of the year, to the finish line we all imagined. How has your year progressed? As you analyze the work you've done, what gives you the most pride? What would you like to improve on next year? This week's learning link  discusses planning with the end in mind, and while it may seem a long way away, it is never too early to start thinking about how you want next year to end. Have a look, I'd love to hear your thoughts.
We have a short, but busy week ahead that will be bookended by our track stars, as the grade 1 – 6 athletes compete on Tuesday, and the advancing athletes in 7 – 12 compete on Friday. Also taking place this week is the annual Canadian Association of Principals (CAP) conference, which is in our own backyard this year, this means both David and I will be away Wednesday and Thursday. Finally, on Friday, our Scholastic Book Fair arrives. The fair will be set up next week, with sales beginning on Tuesday, May 30th.
Here's what lies ahead:
Tuesday:
Wednesday:
Thursday:
Friday:
District track & field ~ Saskatoon
As always, create a great week!
317 total views, 1 views today