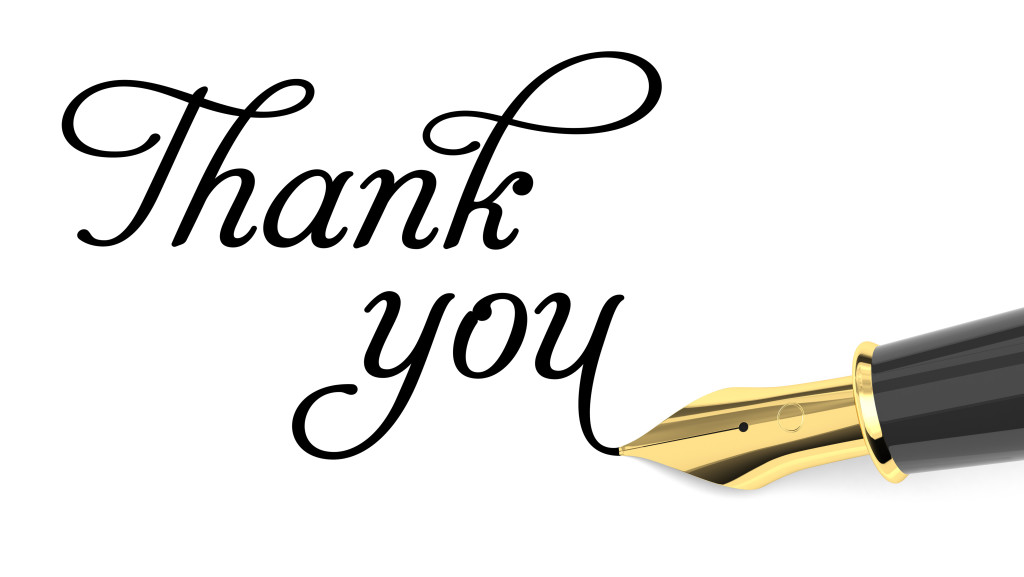 Like the monkey said after he ran over his tail with the lawn mower, "it won't be long now!" What an amazing year.  We've arrived at the end of this chapter of the book of learning at Waldheim School, and it makes me wonder, what lies ahead for all of us? I think about those excited kids that were in on Friday to meet June, and the nervous parents of first time students. I think about those new families moving to our school next year, and their nervous excitement. I think about new staff members that will be joining us next year, what must they be wondering? I also think about staff members saying farewell to Waldheim School, and while I'm sad to see them leave, I'm excited for their new schools and the new students that will benefit from their arrival.
As this will be the final On the Horizon for the 2017/18 school year, I wanted to take a moment to say thank you to you, the authors of our "book of learning".
First to the EA's, those amazing ladies who work with some of our most challenging students on a daily basis. Everyday you show up with a smile on your face, and an attitude that screams, "every child is worth it, and I'm never, ever going to give up on them!" Cora, Priscilla, Krista, Jamey, Kimberly, Bailey, and Helen have been an integral part of our team this year. Thank you for everything you do!
Jamie, Malinda, Brandi, and Ed work so hard to keep our school looking amazing, but they are so much more than that. They are part of the fabric that makes us great. A couple weeks ago Jamie popped her head into my office and shared a piece of information with me regarding a student. Not all caretakers do this. This was not done to cause trouble for the child, rather she was aware of expectations in our building and knowing that she's part of the team she shared this information. Crew, your busy season is upon you, all the best this summer, we promise to stay out of your way until the end of August! Thank you for everything you  do!
Sara, while you are only with us a couple days a week, the impact you have on our building and on our vulnerable learners is immeasurable. Not only are you a critical ear for our students, you are also an important person in my role. As a beginning principal there  are many days I'm left wondering if I'm on the right track, and you have been a patient listener and have asked the right questions at the right time.  Thank you for everything you do!
June, again on Friday I was in awe of what you do, and how effortless you make it look. Kindergarten is such an important part of a person's life, and you help these youngsters as they begin their journey. From your gentle, kind words to your unwavering expectations, you are critical to the success of those kids, and to the peace of mind for their parents. Thank you for everything you do!
Sharlene, you have continued to amaze me with your innovative, open style of teaching. You have your kids reaching far beyond anything they may have imagined coming into grade 1. Keep sharing your learning with others, you create a ripple effect that makes us all  better. Thank you for everything you do!
Shantel, you have become "Waldheim School" in such a short time. Your leadership, and commitment to student success has not gone unnoticed, and I'm so excited for you and your expanded role next year. We have appreciated your voice during our adult learning this year, and you need to be proud of the impact you've had on all of us. Thank you for everything you do!
Cara, it is so hard to believe this was your first year at Waldheim School, you worked so hard to become part of the family. Your quiet, inquisitive nature served you well as you grew into your role with us. Thank you for bringing so much music, laughter, learning, and joy to our building, coming into your room always brightened my day! Thank  you for everything you do!
Amy, from the moment you started talking about students in our interview in Warman this year I knew you had "it". The kids love you because you loved them first, and you continue to inspire me to always see the best in everyone. You will be missed terribly, but I know Hanley will be a better school because of you. Thank you for everything you do!
Brittney, you are one of the most amazing teachers I've ever had the fortune of learning from. When you reflect on the year you've had, I want you to think about the mountains you've moved, and how you did this. I watched a teacher develop deep, meaningful relationships with kids based on love and respect and based on a desire to help every single one of them grow under your watchful eye. You've had a great year, thank you for everything you do!
David, you have had an impact on our school that's even larger than your laugh. I hear community members speak of the way their children have fallen in love with learning with Mr. Guenther. Watching you with the kids, it's easy to see why they love being in your class, you have a passion for learning that you let shine through. Thank you for being such a risk taker, and such a leader on our staff. Thank you for reminding me of the importance of learning from my mistakes. Thank you for everything you do!
Brenda, you continue to inspire me, everyday, to be the best I can be for our kids. Your commitment to the kids you work with is second to none, and your passion for adult learning has helped create the culture at Waldheim School. So many teachers look up to you and count on you for advice and support, thank you for being there for them. I hope you are excited about your new role in grade 1/2 next year. Thank you for everything you do!
Leah, thank you for continuing to model risk taking and reflection in your daily work. The leadership you have shown with your commitment to your Genius Hour work has been awesome this year. What I appreciate about you the most is your reflective style, you have transitioned from a senior math/science teacher to a strong elementary teacher, that's not an easy thing to do. Thanks for everything you do!
Joanne, I can't even begin to list everything you've done this year, from taking over the milk program, to putting on the career fair, to helping the girls perform an amazing version of Annie. What stands out to me the most, however, is your love for those kids you work so closely with. They may make us pull our hair out some days, but you never give up on them, you never quit, and you always remind them to be the best they can be. Thank you for everything you do!
Marla, your work with our young leaders is so critical to helping create well rounded young adults. I appreciate the extra time you take to make your room available to students who may need a safe, quiet place to hang out. Thank you for everything you do!
Krisinda, thank you for allowing your passion for your students show through this year in our adult learning. Your message of loving and caring for every student is so important, and one that cannot be stressed enough. Thank you for everything you do!
Glen, thank you for allowing me to spend so much time in your shop, even when I know I'm getting in the way. I love to see you working with our kids, you model MPSC every day in your room, and do so in a way that honors, challenges, and celebrates each and every student. There is a reason you are so revered in our division, and I continue to be blown away at the work you get out of those kids by simply standing back and letting them know you believe in them. I'm happy you are at Waldheim School, and I'm grateful that I get to learn from you everyday. Thank you for everything you do!
Trace, thank you not only for your commitment to your students as learners, but for your commitment to them as individuals. You show love and patience for all of your kids, and when faced with a tough choice for a student, I often catch myself thinking, "what would Trace do?" Thank you for agreeing to take on the acting admin role again this year, it gives Jesse and I such peace of mind knowing you are taking care of things at the school. Thank you for everything you do!
Katharine, thank you for your endless enthusiasm and your commitment to every learner (young and old) in our building. You have gone the extra mile for so many of your kids this year, it is humbling to watch. I really appreciate the way you model for your students how you want them to live as learners, it is very inspiring. Thank you for everything you do!
Dwayne, thank you for anchoring the elementary end of Waldheim School. I am always amazed at how well you juggle things with 30+ kids on a daily basis, and how every single  student in your class knows how much you care about them. Thank you for everything you do!
Ellen, thank you so much for the impact you have had on our students this year. I remember the words of your cooperating teacher, Greg Bardal, who told me in August, "you are getting a winner, she's a keeper for sure!" He could not have been more correct. In your first year you have somehow managed to strike the perfect balance with the students who know how much you care, but also know you are the lead learner in the room.  Congratulations on an amazingly successful first year, and thank you for everything you do!
Steve, thank you so much for being my "go-to" when I'm in need of advice. You have the pulse of the school community and that is so important to everything we do. I know how busy this time of year is for you, with finals and grad, and what I continue to marvel at is how you do it everyday with a smile on your face and a never ending supply of time for anyone who wants to talk. Thank you for everything you do!
Evan, thank you for a great year.  You have had such an amazing connection with the students this year, they really look up to you, and you will be missed greatly by everyone here. As you enjoy your summer, and look ahead to the fall, I want you to think about those kids who are waiting for Mr. Derksen to enter their lives in Rosthern. They don't even know the impact that is heading their way. Thank you for everything you do!
Lori, thank you for the support in the office that you give Corinne. I'm so happy that your time has been increased for next year, we are a busy office, and your help is invaluable! Thank you for everything you do!
Corinne, I don't even know where to begin. Simply put, I'd be lost without you. You are the first person I see in the morning, and the usually the last I see at the end of the day, and you are always smiling. There are so many things I appreciate about you, but I'd say the one that stands out above all is your love for the kids. You have a special place in your heart for our vulnerable kids, and there is a reason your desk is the first place people stop when they come to our building. Thank you for everything you do!
Jesse, you are my right hand man, and the guy who keeps me grounded and looking in the right direction. Thank you so much for your leadership this year, you have been an incredible addition to Waldheim School, and I know how much the staff and community as a whole appreciate you. One of the lesser known things about you, that I really admire, is your commitment to deep learning at our monthly ALT meetings. I have loved learning from you this year, and look forward to many more years working with and learning from you. Thank you for everything you do!
To all of you, thank you for trusting in me and keeping me in check when I need it. I think we have an incredible school that serves an incredible community. We have had an amazing year, and from the bottom of my heart I want you to know how much I love each and everyone of you!
Well, one week left, and here is what lies ahead:
Monday:
K1 Grad
Grade 4/5 Guenther & 5 Hardy to Shekina (sp?)
Bruce away (am) only
Final exams continue for 10-12 students
Staff meeting after school (please see agenda sent out today)
Tuesday:
K2 Grad
Final exams continue for 10-12 students
Staff gathering at Jesse's
Wednesday:
Final day of classes
Classroom clean up
Thursday:
Grad
Prep day
Laird 8 to 9 transition meeting (1:30 in Laird)
Friday:
As usual, create a great week.
1,448 total views, 1 views today