Learning Through Celebration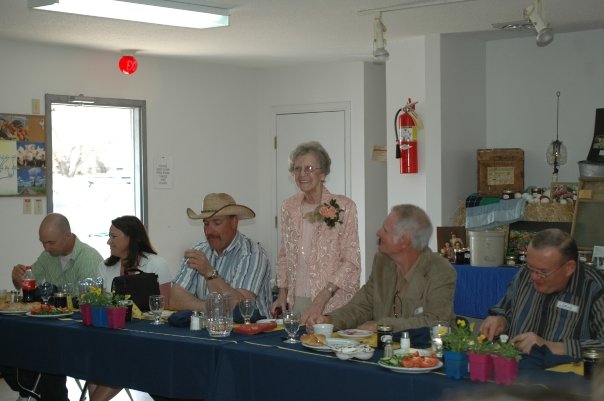 I remember the shocked look on her face as she scanned the room. She could not believe how many people were packed into that small village hall at Manitou Beach. It was my wife's grandmother's 90th birthday celebration, and she had no clue it would be this big of a deal. Her eldest son had traveled back from Australia to spend time with her and on this day he convinced her to go for a drive to do some sightseeing. The village hall was one of the stops he wanted to make and she must have wondered why there were so many vehicles in the normally empty parking lot. Though it was over 10 years ago, the way she responded still makes me smile. I have been blessed with an amazing set of in-laws and grandma Kane was always so nice to me (and no they don't read this, so it's not like I'm trying to curry any favor). The reason we gathered on that day was to celebrate, and the room was full of laughter, tears, songs, and plenty of stories. Listening to people talk I was able to learn more about the family that had welcomed me years earlier.
I bring this up because we are moving towards our learning celebrations at Waldheim School. I recall last year the pride and joy that would fill our staff learning meetings as teachers and EAs would share stories of challenges and triumphs, of obstacles and achievements. Much like grandma Kane's celebration, there were moments of laughter, tears, and most definitely moments of learning during these staff presentations. What I look forward to is the opportunity to see and hear you talk about the journey you have been on with your students this year. Prior to the break, the K to 4 teachers began the planning process at their staff learning meeting, and this will continue over the next two weeks with the grade 5 – 8 and 9 – 12 teachers respectively.
Some colleagues have asked why we do these presentations, and it makes me think about the importance of celebrating. Outside of school we celebrate all sorts of things, and you may think about many of the events you have been part of; weddings, birthdays, graduations, retirements, anniversaries, etc. I think it is important to celebrate what we are doing in our school as well. Our career defines much of who we are, and the work we do is critically important to so many people. When you think about the journey you have been on this year, what fills you with pride? Take a moment to think about these questions:
who has impacted your learning this year?
how have you grown as a professional this year?
what have you read that has caused you to reflect on how you do your job?
why is your school a better place because you are part of it?
why are you important to your students, colleagues, community?
if someone you truly loved spent a full day at school with you, what would they notice?

You make #WaldheimSchool a better place. You are important to our family. You have grown this year. Celebrating this is not bragging. You deserve the time to share your growth with your peers and they deserve the gift of growing by hearing your story. I got to experience the love and laughter in that small village hall and through that was reminded of the importance of laughter, family, friendship, and giving. You have an opportunity to celebrate and share with us, and I can't wait!
Here is what is on the horizon this week:
Monday:
5 – 8 staff meeting
Jesse away
Tuesday:
Bruce away (am only)
SCC meeting (6:30)
Wednesday – Friday:
As always, create a great week!
404 total views, 1 views today