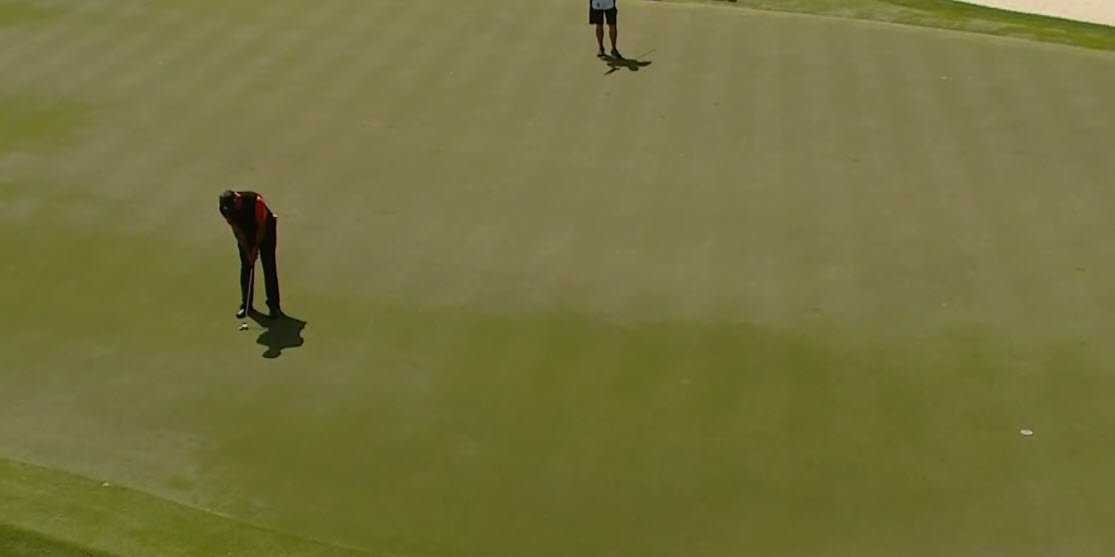 It's not perfection, Charlie, it's a pursuit of professional excellence. This is what Tiger Woods told Charlie Rose Thursday night on The Charlie Rose Show on PBS. Tiger was talking about being the best he can be at the game of golf, and as he was talking I was reminded of the work we are doing everyday at Waldheim School and as a division. Tiger talked about working on his game from the cup to the tee boxes, saying each part of his game requires a different type of training but excellence occurs when it all works together. As we think of our work in the classroom, whether is providing authentic, timely feedback, or engaging in side-by-side learning, or discussing next steps with our colleagues, all of the pieces are connected. As learners I think it is important we keep Tiger's words in mind, pursue professional excellence, not perfection. We are all human, and all have the capacity to learn and grow. I'm excited to be a part of this journey with you.
Speaking of learning journeys, it's been pretty amazing to watch my kids grow and learn together. My oldest son is a huge fan of Minecraft and Lego, which makes sense seeing as Minecraft is basically animated Lego. He works tirelessly creating new worlds, like his Great Wall of China world, Island world, and Cruise Ship world. Each time he comes up with a new creation he quite literally builds on his previous learning. Occasionally he will come to me to share what he's created, but he has never come to me for help, he's been able to find inspiration online. As I think about what he's doing I realize that's real learning. The same kind of learning we experienced as kids as we went on adventures on unreliable rafts or pretended to be Evel Knievel on our rickety ramps (without helmets!). The question is, how do we bring that type of authentic learning into the classroom in a safe (no ramps!) and meaningful way. Today's first learning link is a 15+ minute TEDx Talk by Will Richardson. He talks about developing kids as powerful learners and asks how this can happen in schools. Have a look, I'd love to hear your thoughts on it.
Today's second learning link stems from a conversation Chris and I have been having for a while, in fact it actually started last year during one of my visits. The conversation has been about our technology budget and what should be done in terms of buying new technology for the school. I am going to be looking for some guidance from all of you before completing any purchasing, but I wanted to give some background on why some of the learning links I share will have a tech theme. This post from Pernille Ripp talks about the opportunities technology presents when it comes to developing our students literacy skills. It is a quick read and I would be interested to hear your thoughts.
I know this post is getting lengthy, but it would be remiss if I did not say thank you and congratulations to all the staff for their hard work. Our school has been buzzing, from cross country provincials to volleyball tournaments to soccer playoffs to the elementary carnival to the magazine sale to the work the SRC is doing, it's been amazing! All of this is on top of the tremendous work we are doing as adult learners and the awesome teaching that is happening in our rooms. Way to go everyone!!!
Here's what lies ahead this week:
Monday:
New teacher orientation
Chris away (pm only)
Staff meeting rescheduled
Tuesday:
Chris away (all day)
SCC meeting (5:30)
Wednesday:
Thursday:
Staff meeting (8:00)
School dance (7:00 – 10:00 pm)
Friday:
As always, create a great week!
259 total views, 1 views today