January 8th – 12th
Posted On January 7, 2018
As they always do, the holidays have quickly evaporated, and it's now time to come back together and continue the learning and laughing at #WaldheimSchool. I hope everyone had an amazing break, even though the weather was less than perfect we did have some nicer days in January. We had a great trip to Elk Ridge (from the 23rd to the 26th), and I have a feeling this might become an annual thing. The kids had so much fun during their break, the highlight for them was spending time with their grandparents, aunts and uncles, and their cousins. What was the highlight for you?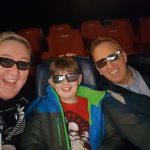 I know it's going to be tough for everyone to get back into the routine, which includes making lunches, picking outfits, getting back into healthy sleeping patterns, and getting back on a regular eating schedule, but I'm sure we'll all survive. As you return, what are some ways you've thought about getting your students back into their learning? What are some neat things you are planning for Monday? I've seen many variations on the morning meeting in our elementary rooms, I wonder if this video can compliment what you are already doing? What about for high school classes? Do you have an opening routine to help get the students set up to learn as they transition from class to class? Have a look:
https://www.edutopia.org/article/morning-meetings-building-community-classroom
Looking at the calendar, it's only a short 2 1/2 weeks until our students in grade 10 – 12 begin writing final exams, which means the semester will be wrapping up in 3 1/2 weeks. As you look towards the end of the semester, who do you already know will need a little extra help? How will you communicate this to them and their parents? What can you put in place to give them the opportunity to do the work and show you what they know?
I'm very excited to get back to work, and back with the #WaldheimSchool family as we continue to write our 2017/18 school year story. The new year is going to give us a chance to dig into our results from the OurSCHOOL survey and keep looking for ways to take our school to the next level for our students. We will also begin our staff presentations at our staff meetings as we share what we've been reading, what we've been trying in our classes, and how we've been growing as professionals as we continue to strive to improve our understanding of our students as learners.
There is nothing formal planned for the week ahead, so Jesse & I will have many opportunities to pop in and visit classes this week.
As always, create a great week!
303 total views, 2 views today