One Eye Open. March 26 – 30
Posted On March 25, 2018
A very quiet long weekend here, we found ourselves busy with the day to day that is our lives with four kids and a dog. I did manage to get out a couple times for coffee with the kids to their favorite place in Martensville, and we did spend a lot of time playing with Bella inside and out, especially on this nice Sunday. Hopefully you were able to rest and relax after two busy nights connecting  with parents and students during our conferences.
I've been thinking a lot lately about how we look at our learning in our school through two lenses of the same binoculars, one is focused on the here and now, while the other is focused on the long term, years into the future. I wonder, sometimes, do we spend too much time with the same eye closed? I recall a particularly challenging group of students I worked with years ago, and as a beginning teacher I was solely focused on getting through the year, not only was I looking just through one eye, I didn't even consider the long term view! What I found was that I was in survival mode, a place that wasn't much fun for me, and likely wasn't too great for the kids. What I realized years later, was that I simply passed on a group of students that presented the same learning challenges for their next teacher, I spent the whole year with one eye closed.
I'd invite you to think about where you are right now with your learners and the journey you are walking with them. Are you looking to survive the year, or are you thinking about what each student needs to be a graduate of Waldheim School? If you were to have a transition meeting tomorrow with next year's teacher, what would you tell them about each student? What work still needs to be done? What are your greatest celebrations? When I think about the things I'm seeing in our school, I would celebrate the way each of you are finding ways to challenge your learners as you help them grow. Nothing illustrates this better than this image from last week: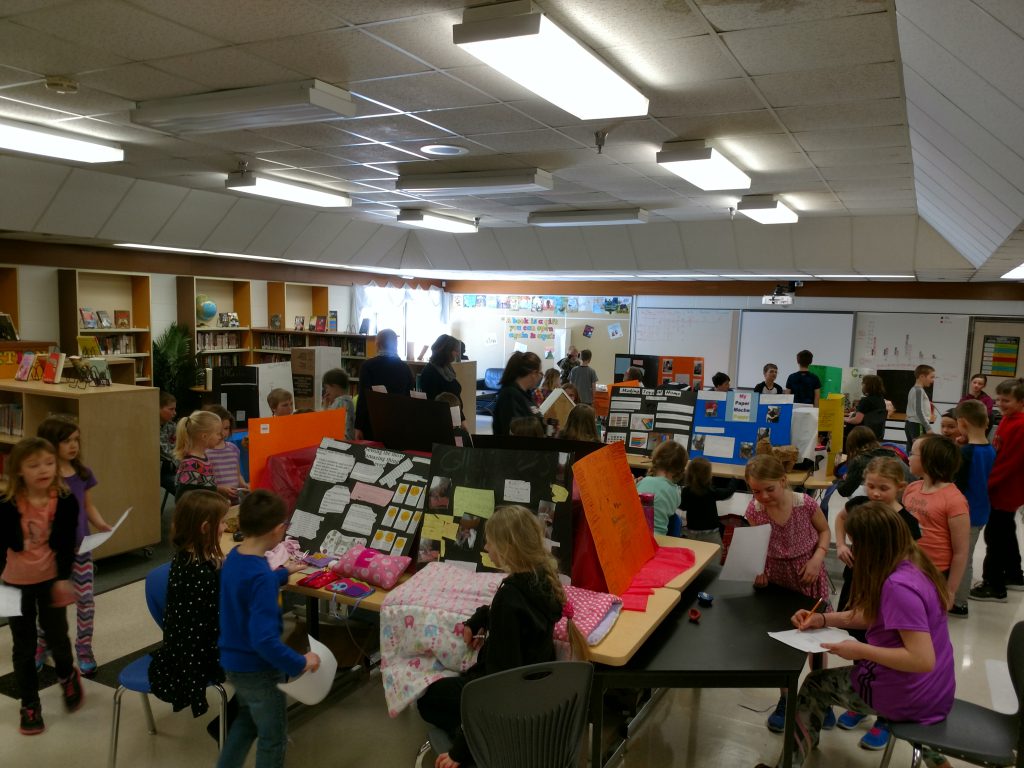 Looking at this picture:
What kind of learning are you seeing?
How is MPSC alive in this image?
What does this say about how the teacher knows her students?
What insight did future teachers of this group gain by participating in this event?
What are you wondering?
I'd love to hear some thoughts.
Here's what lies ahead for this shortened week:
Monday:
Ken Dueck workshop for grade 4 & 5 (parent & teacher workshop after school ~ all are welcome to attend)
Tuesday:
Greg McJannet (U of S) here to observe student teachers
Wednesday:
Library to classroom transition work
Thursday:
Locker/classroom clean up
Library to classroom transition work
Friday:
No school ~ begin Easter break
As always, create a great week!
278 total views, 1 views today