I Saw This Going Differently! May 7-11
Posted On May 6, 2018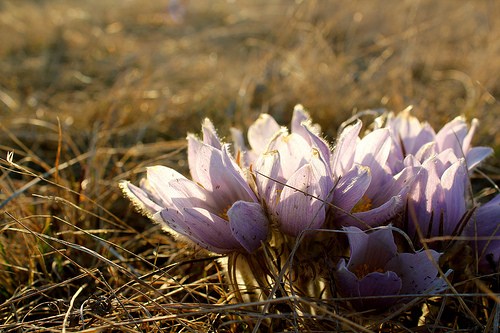 A beautiful Sunday morning, I'm enjoying my coffee as I prepare to pack up the van and hit the road with the kids for what should be a fun day in Waskesiu. We love doing these day trips, the kids have their routine; grab some snacks, a couple of toys, a few books, a bit of arguing out the door, and we're off. Today I'm hoping the kids get to see Waskesiu in a new way, I've never had them there at this time of year, so I'm wondering what they will see and hear. I wonder what they will learn about how their favorite place looks and feels in spring.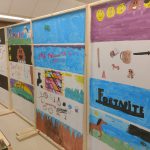 The more we visit Waskesiu, the more at home the kids become, especially the twins, who have learned what the expected behavior is from their older siblings. What I have also found is their independence continues to grow, which allows me to be more relaxed, and do more watching, versus all the hovering and correcting I felt I needed to do. This makes me think about our classrooms, and how our students come to know what's expected over time. Thankfully students in our rooms are not still in the figuring it out stage, routines are in place, and kids know, understand, and appreciate how things work. With the recent addition of David's class in the library, we've been able to see this process repeat itself as Mr. G has transformed his space of desks and books into a classroom. It's been a fun process to watch, and it's apparent the kids take pride in their room.
So why is it that sometimes, during a learning task, things seem to go sideways? You have what you feel is a perfectly designed lesson, the expectations are clear, and your assessment rubric is in place. The kids are ready to go, but then it happens, they disengage, they miss the mark, and you think, "I gave up my Sunday night for this?" I've been there so many times, and wondered, "what's wrong with me?" or "I thought the kids would love this!"
Kids may fool around, but when they cannot produce anything for assignments that they know will impact their grade, there must be something else going on that I'm missing.
I would talk with other teachers, and my administrators wondering why things weren't working. Often times we'd discuss the need for me to scaffold my lessons better as the kids were off task because they were either bored or confused. The above quote comes from a good article that talks about doing more than just providing the scaffold, it talks about the need to teach kids how to use the scaffold. What it speaks about reflects the beliefs around effective teaching and assessment we find in our #mpsc document. It is so nice to be able to see the connection between what we are working on as a school and a division with what is currently being written about in professional articles. If you have a moment to read the article, I'd love to hear what you think. What does it make you wonder?
Here's what lies ahead this week:
Monday:
Brad Nichol out to learn with Evan, Ellen, Amy, and Shantel
L4L presenters (Corinne, Jamie, Jamey,  Kimberly,  Jesse, Brenda) meeting after school
Tuesday:
Classroom visits: do kids know the BIG idea?
Wednesday:
Brenda & June learning together at KCC
Classroom visits: do kids know the BIG idea?
Thursday:
Celebration Day!!! We get to share our school's learning story at Learning for Life
Friday:
Game Night! Talk to the SRC for more information
Classroom visits: do kids know the BIG idea?
As always, create a  great week!
301 total views, 1 views today