I remember the excitement when my son, Bobby, walked upstairs Christmas morning two years ago. He wasn't expecting it, but there it sat, wiggling his little nose, looking around, wondering where he was. He was the cutest thing you've ever seen, his cute ears, tiny, fluffy tail, and soft, silky fur, made this little rabbit the perfect buddy to cuddle with. Bobby was first introduced to rabbits by his grade 3 teacher who had one in her classroom, and he really fell in love with them when he had an opportunity to bring it home for a week. It was a big decision, but my wife convinced me that getting him a rabbit would be a wonderful learning opportunity for him, and a great chance to teach him the responsibilities of pet ownership.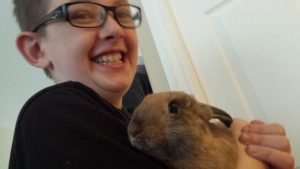 Bobby fell in love with his new little pet instantly, and even though we thought it was strange, the bunny quickly grew into his name that Bobby had selected, Jeffery. Jeffery the rabbit was a great friend to all the kids, and they would roar with laughter when he would do the simplest things, like nibble on a banana or stand on his hind legs sniffing at the air. Which is why his loss was so tough this weekend. Not only did Bobby learn how to care for a pet, he also learned the brutal lesson of how it feels to lose something he loved so dearly. This leads me to wonder how Bobby will fair at school on Monday? Will his mind wander back to Jeffery and fill him with sadness, or will he smile his shy smile as he remembers the fun times? While I pray for the latter, I know it will be a combination of those emotions. He was a good rabbit.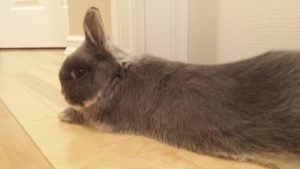 This year the administrative team of PSSD are asking the questions, how are you doing? and how are you doing… As you look at the questions, you instantly see a difference. The first is an invitation to discuss one's feelings, while the second (i.e. how are you doing…parent engagement?) is an invitation to participate in a discussion where one might share evidence, ask questions, and deepen one's thinking. I hope Bobby's teacher asks, "how are you doing?" Sometimes that's all people need; the knowledge that someone in their world cares about them. This causes me reflect on the importance of relationships in what we do. In this industry, we are people who are working with people. Some are older, some are younger, but in the end we are all just people trying to do what is best based on what we know. It's something I try to be aware of everyday, and while I'm not always successful, it's something I try to be mindful of.
As you prepare for another week ahead, how will those around you know that you are curious about how they are doing? If someone asks you, "how are you doing?", will you tell them the truth?
Here's what lies ahead this week:
Monday:
Grade 5 – 8 staff meeting after school
Classroom visits: how are you doing?
Tuesday:
Grade 8 bike trip
Kindergarten only school pictures
Classroom visits: how are you doing?
Wednesday:
K – 12 school pictures
Classroom visits: how are you doing?
Thursday:
Classroom visits: how are you doing?
Friday:
Classroom visits: how are you doing?
As always, create a great week!
528 total views, 1 views today