Choices
Posted On March 31, 2019
We had said our goodbyes to dad two years earlier, and had laid him to rest in the old cemetery that stood on a lonely hill south west of Watrous. As part of the grieving process, we knew a visit to the old family farm was something we needed to do, but we also knew we needed a little time between dad's passing and making this final trip. Dad grew up on the farm south of Watrous and eventually married and started raising a family until moving into town in 1970. The farm was a place we would often visit, and it was where I first learned to do things like shoot a gun or drive a truck. It was also where I developed an appreciation for the hard work those who came before us had to endure.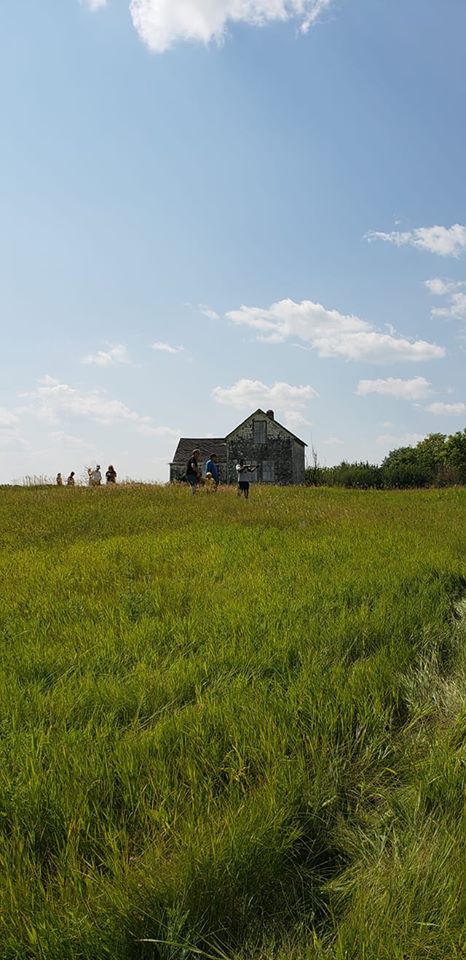 The farm will always have a special place in my heart and mind, but is also a place we will likely not revisit. The buildings are old and leaning, showing the effects of the relentlessness of time and our Saskatchewan weather. There is very little left there, and accessing the yard is a difficult task as the road has long been reclaimed by nature. Eventually it will all be gone, and much like my strong father, it will be but a memory, and a happy one at that.
On the day of our final visit, 15 of us made our way down the winding, dusty country roads until we arrived at the closest access point to the yard. Some of us walked, some of us were transported by my brother in his rugged Jeep. The tall grass was thick and tangled, and the prairie bush made the trek slow and difficult. We could see the old house in the distance, and knew our destination, however many of us selected different paths to follow. While most people went in small groups, either in Brad's Jeep or on on foot, I elected to walk alone. This was a time for me to reflect on the many visits I had made with dad to the farm. Those were cherished memories, and I wanted to be alone with them in the summer sun, and as I walked I could feel him with me.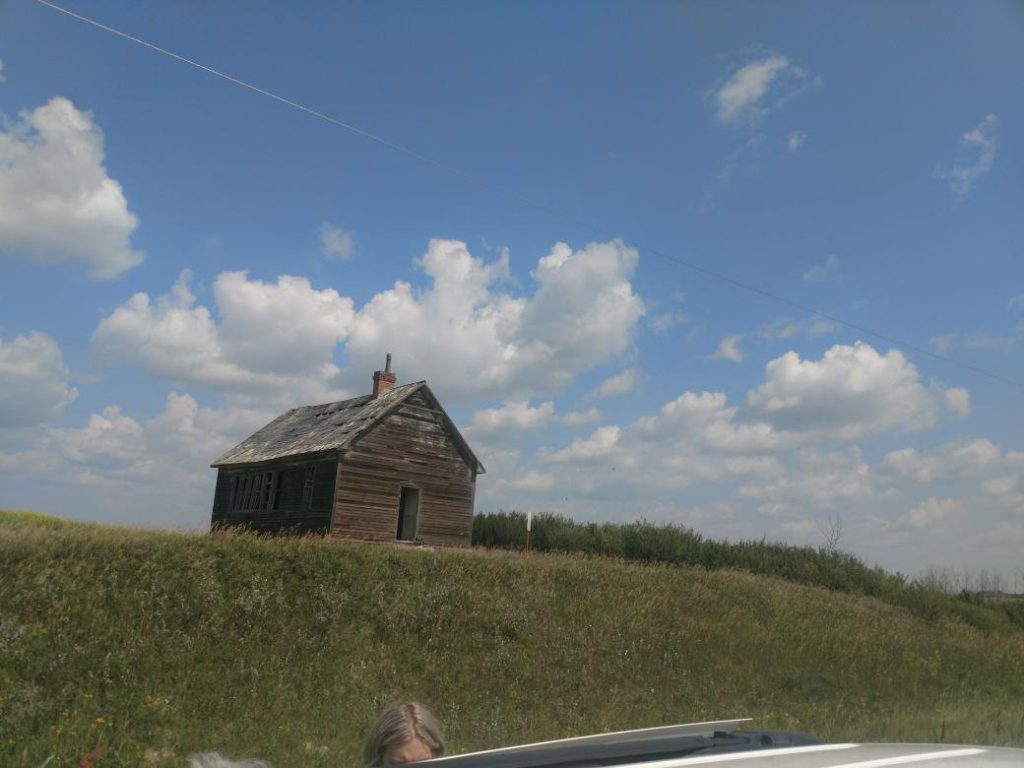 So much of what we do on a daily basis at school involves a journey towards a destination. Last week I was reminded of the importance of #choice. I got to spend time in Briane's Biology 30 class as they were presenting their interpretations of plant and animal cells. As I watched and listened, I recalled how I learned about the parts of a cell when I was a teenager. I remember the black line master with blanks and arrows pointing to parts of the animal cell. We were to fill in the blanks and color the cell to show the teacher we could identify the different parts. I recall that every student in my Biology class had the exact same assignment, with the exact same expectations. Now, I do not fault our teacher, he was doing what he felt was best at the time, but I think about how much our students enjoyed this learning task, and began to wonder what I would have created had I been given the opportunity to do this project.
After the presentations were complete, I asked a few students about their projects. I wondered how they felt about learning in this way. They all said it was very hard work, but they really enjoyed it. They all said that they enjoyed the freedom to choose and appreciated the clarity of the instructions. They all knew the destination, but were free to choose their path. I asked the students if they felt this way of learning was more effective than labeling and coloring a worksheet, and all of them agreed it was. Activities like this reflect the power in choice and the freedom that is inherently part of MPSC.
We are seeing more and more of this choice in our learning. I think about the various projects being created in Dan, Marla, and Krisinda's classes. I think about the different books being read in our classrooms as novel studies are now becoming the exception, not the norm. I think about the choices Trace is building into his math lessons as students choose the best environment in which they learn. I think about the choice I see in Jesse's Entrepreneurship class as students choose their own businesses to run. I think about the choice I see in our science classes as kids choose how they would like to be assessed. I think about the choice I see as teachers invite guests into their room to share their expertise. I think about choice.
When we offer ourselves and our students the freedom to arrive at a clear destination, we honor them as learners. Some of them will choose to travel in groups, just as some of my family members did at the farm. Others will choose to travel alone. It is our job to help them see the destination, the house on the hill, and to be there for them should they need our help.
The question I will leave you with this week is this: how are you creating choice for your students in your class, and how do their choices help you develop a deeper understanding of who they are as learners?
Here is what is on the horizon this week:
Monday:
staff learning meeting (presentations by Trace, Katharine, and Sharlene
Tuesday:
classroom visits: what does choice look like in our learning?
Wednesday:
Regional KidsFirst Language and Literacy Program for parents with kids 0 – 6 years old. Jesse & I may be running back and forth between the school and Zoar Church for the morning
classroom visits: what does choice look like in our learning?
Thursday:
Bruce away all day ~ meeting in Warman
K – 3 bowling day
Friday:
School dance
classroom visits: what does choice look like in our learning?
As always, create a great week!
644 total views, 1 views today