It's Not a Pond, It's an Ocean! May 22 – 25
Posted On May 21, 2018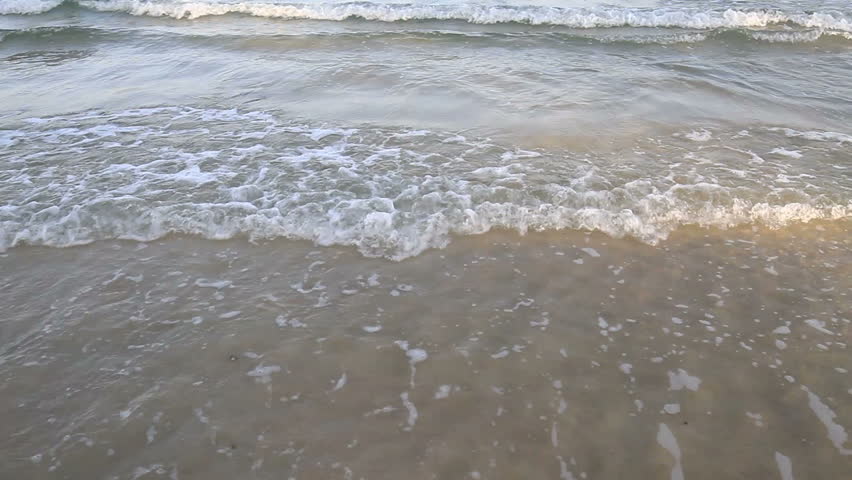 As the familiar miles rolled by, the kids continued to ask, "dad, are we almost there?" We've been to Waskesiu dozens of times, either on a day trip like we were on Sunday, or for an extended holiday, but each trip is met with the same curiosity on the drive north, "dad, are we there yet?" I have come to expect this question, and have realized the best answer is always the truth, because saying, "just a few minutes" when there is actually close to an hour is usually a tactic that backfires. This past weekend we ventured up to enjoy the amazing weather, and the kids had already planned the entire day. Eat a quick lunch that we threw together before we left, hit the beach with shovels in hand, dig a few holes, throw a few rocks in the water, play on the play structure, grab an ice-cream cone, go on an adventure, then supper and finally, sleep all the way home.
As we walked towards the main beach it was apparent there was going to be some minor adjustments to the plan, as the parking lot was packed, and the beach was equally crowded. On our last trip the kids had most of the beach to themselves as there were only a few other people crazy enough to venture north before the ice had even started to break up. Just like their names in the sand being wiped away by the water, the kids' disappointment with the jammed beach quickly disappeared as they found what they considered the perfect location by the water to start their "project". With shovels in hand they began to dig. Bobby barked orders as the kids brought rocks, and shovel loads of sand to the make shift pond that was taking shape on the beach. The dam was breached several times, but on each occasion the excitement was tempered by team work as they fixed their barrier and continued working. As is the norm with these types of things, be it drawings, snow forts, or Lego creations, I usually am not allowed to inspect their work until they are all satisfied with what they've created.
Sunday was the same, I sat patiently by the cooler, enjoying a snack and the sun, until all four of the kids came running up to me to invite me to have a look at their handy work. Not wanting to spoil the fun, I didn't give away the fact that I'd been watching the whole time, and as I made my way over I saw a pond made from sticks, sand, and rocks. On top the walls were decorated with feathers and more twigs. The kids were so proud of their work, and quickly asked what I thought. As Bobby will attest, I can be a bit of a know-it-all when it comes to things like crafts, snowmen, and sand castles, but today, the only feedback I gave was a resounding, "wow! What a great pond! You guys did awesome". This was met with Maggie's response, "it's not a pond daddy, it's the ocean!"
My goal for the day was for the kids to have fun outside, to play together without knocking each other over the head with a shovel or pail, and to enjoy their time together. I didn't share this with them, but from afar I was able to observe, and in the process continue to learn about my kids. It's becoming more and more apparent that while Bobby is the leader due to his age and ability to do (and reach) things the others cannot, it's Maggie, my 4-year old who is developing into a leader. By allowing them the time, space, and tools to create as they desired I was able to watch this unfold. Fast-forward to Monday afternoon, and my kids were explaining to their grandma what they had been playing just the day before. She listened and smiled as the kids shared stories of digging holes, making new friends, and getting soaked by other kids jumping in the pon…er, ocean.
As I sat down to write tonight's blog entry, my mind wandered, wondering what to write about, and how to make it, even slightly, relevant to what we are doing at Waldheim School. The more I thought about it, the more I connected what the kids created on Sunday to what we created this year through our adult learning. Each of us moved through the summer of 2017, wondering to ourselves, "how much longer?". Each of us approached the year with a general understanding of what lied ahead, but also brought along a degree of uncertainty. Just as the kids had shovels and pails, we had our tools. We had our curriculum, our books, our journals, our colleagues, our PLNs, our LFs, our experience, and our drive. Together we worked to start designing and mapping out our adult learning journey, and together we dug in and started researching, practicing, creating, and ultimately, presenting. I'm proud of the pond we started to build, and the way we have grown together. Sure there were missteps along the way, but as David Guenther would say, there is no learning without failure. As May continues to melt off the calendar, I'm filled with pride with what we created this year, and I truly appreciate the hard work you've all put in to get us to this point on our journey. Looking back, I can honestly say we've created an amazing pon….ocean of learning.
Here's what lies ahead for this shortened week:
Tuesday:
Grade 8's at cardboard boat races
Facilities department beginning to change out bulbs in gym
Classroom visits: what are the kids writing, reading, and talking about?
Wednesday:
Bus driver meeting in staff room (9:00 – 9:30)
Final preparation for elementary track and field
Classroom visits: what are the kids writing, reading, and talking about?
Thursday:
Friday:
District Track (Evan, Trace, Bruce away)
As always, create a great week!
380 total views, 1 views today