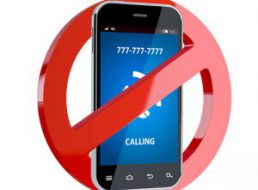 Posted on March 16, 2018 by janice in Announcements/Extra-Curricular

K-4 Cell Phone Usage:  Due to the abundance of the technology that is provided at school, there is no need to send a device to school. These devices are only brought so kids can listen to music or play games neither of which are a necessity in the school day.  If emergencies arise, parents can […]

Comments Off

on No Student Cell Phones at Venture Heights

Continue Reading...