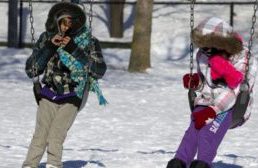 Posted on January 9, 2020 by janice in Announcements/Extra-Curricular

Mornings:   ALL DOORS open at 8:40am.  If temperature is -30°C and colder (including wind chill), red signs will go on the doors and be unlocked, but not before 8:40am.  If you are dropping off your child(ren), do so close to their own doors, NOT THE FRONT DOORS! Morning Recess:   All students head outside.  If temperature […]

No Comments. Continue Reading...