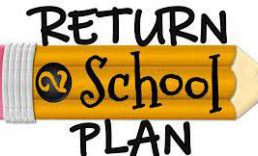 Posted on August 13, 2020 by janice in Announcements/Extra-Curricular

Hello Venture Heights parents, We hope your kids are getting excited to return to school – we are thrilled to have them! Venture Heights staff have been working hard these past few days in completing the safe school plan linked to this email.  It is a "template" from our school division to ensure we are considering […]

No Comments. Continue Reading...